Mozzy 'In My Face' w/YG, 2Chainz and Saweetie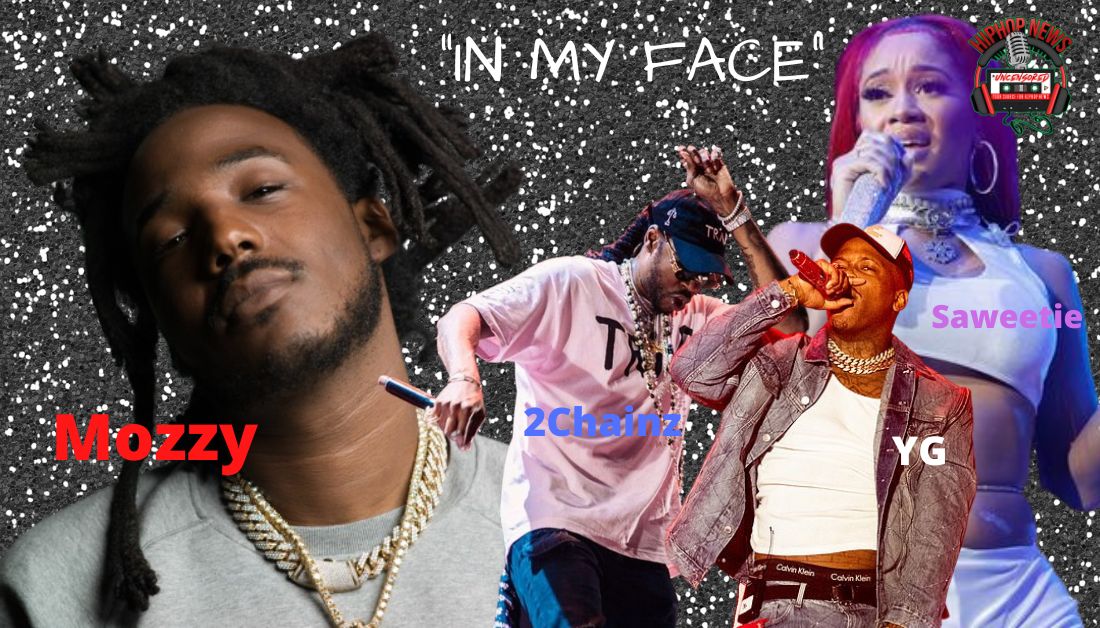 Mozzy drops In My Face and taps YG, 2Chainz, and Saweetie as the featured artists. But it's Saweetie that fans are calling out as the breakout.
Mozzy Taps YG, 2Chainz, and Saweetie On New Visual For 'In My Face'
Mozzy released a music video for his song,  In My Face.
And guesting on the track with the rapper/songwriter/producer is YG, 2Chainz, and Saweetie.
It's the latest track to drop from Mozzy's (real name Timothy Patterson) upcoming album, Survivor's Guilt.
Produced by DJ Mustard, the uptempo track is giving off mad rump-shaking vibes.
But the standout is definitely Saweetie.
While the vid is all that, Saweetie seems to be the one that is most resonating with fans.
Moz even took to social media to call our girl out, saying –
"You killed me on my own song."
As a follow-up to his Untreated Trama in 2021, the newest member of CMG is eager to release his new project.
However, until we get our hands on his new album, let's enjoy his the official music video for In My Face –
Survivor's Guilt is due out this Friday.
For more stories on Mozzy, YG, 2Chaniz, and Saweetie hit us up.
Hip Hop News Uncensored. It's the Leader in Hip Hop content on YouTube!