Donald Glover Might Play Freeway Ricky Ross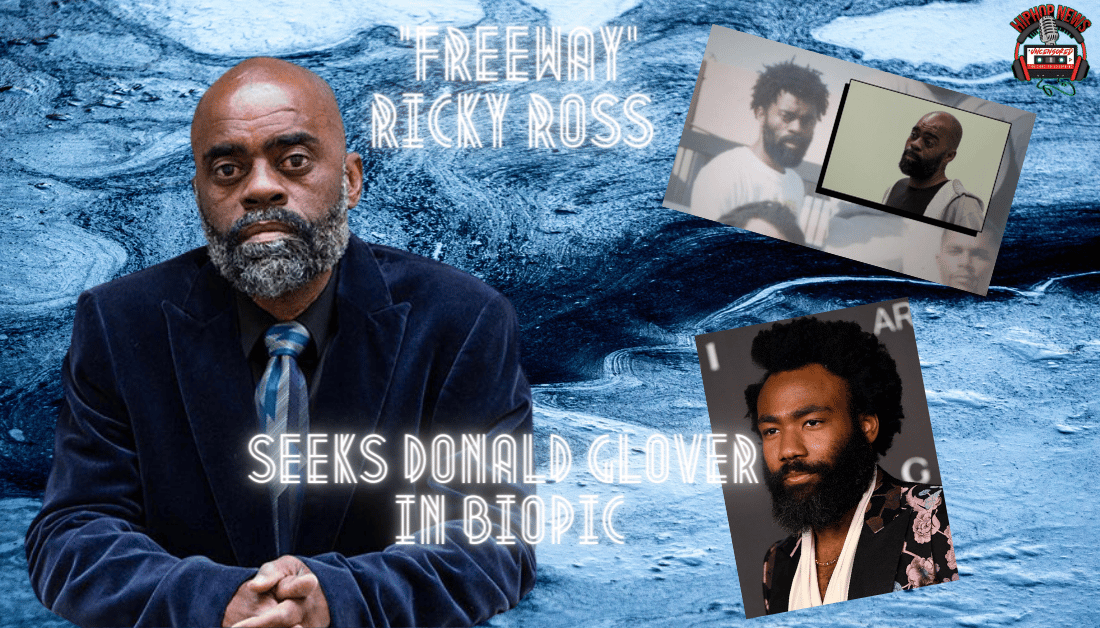 Donald Glover Might Play Freeway Ricky Ross. The former drug kingpin recently sat down with Vlad TV. Let's discuss who he thinks should star in his biopic.
Donald Glover As Freeway Ricky Ross
Donald Glover Might Play Freeway Ricky Ross. According to HipHopDX, Ricky Ross wants none other than Donald Glover to portray him in his upcoming biopic.
More than likely, the film would depict his South Central upbringing—and his rise and fall from drug kingpin to inmate. In fact, Ross serves as the inspiration behind the biggest boss and rapper Rick Ross' pseudonym.
Well, after roughly 35 years, the original Ricky Ross is officially ready to tell his story.
He and director Mike Ho spoke with Vlad TV and shared interesting perspectives. According to Ho, they'll even love to have Donald as a co-director.
"I'm always down to collaborate. As a director, every actor is a director to me in the sense of understanding a scene and geting things done. But I think he would be brilliant for it. He was the first name that kind of came up over dinner. And he's just a genius at what he does."
Freeway Rick Ross Telling His Story
Also, Freeway explained the importance of having the right director to tell the story. He needs the story told with care. Apparently, he doesn't think the FX series Snowfall does him justice.
Interestingly, the show loosely depicts serval aspects of his time as a pusher. Here's his take on things:
"It be hard for me to sit there and watch sometimes. It's so much bullshit. This is really history that they're fucking with. Because people know that it's some real in that show. This is really our history."
Additionally, the former dealer turned author compares the lack of truth in Snowfall to playing with slavery.
"This would be like taking slavery and playing with slavery; that's how delicate the story really is. And for somebody to take it and butcher it up and do what John Singleton did; or allowed them to do. I don't care who did it."
Well, I'd personally love to see Donald fill this role. Certainly, he'd deliver and do Ross justice.
Do you think he'll accept the offer?