Killer Mike Is Grateful For Three Grammy Nominations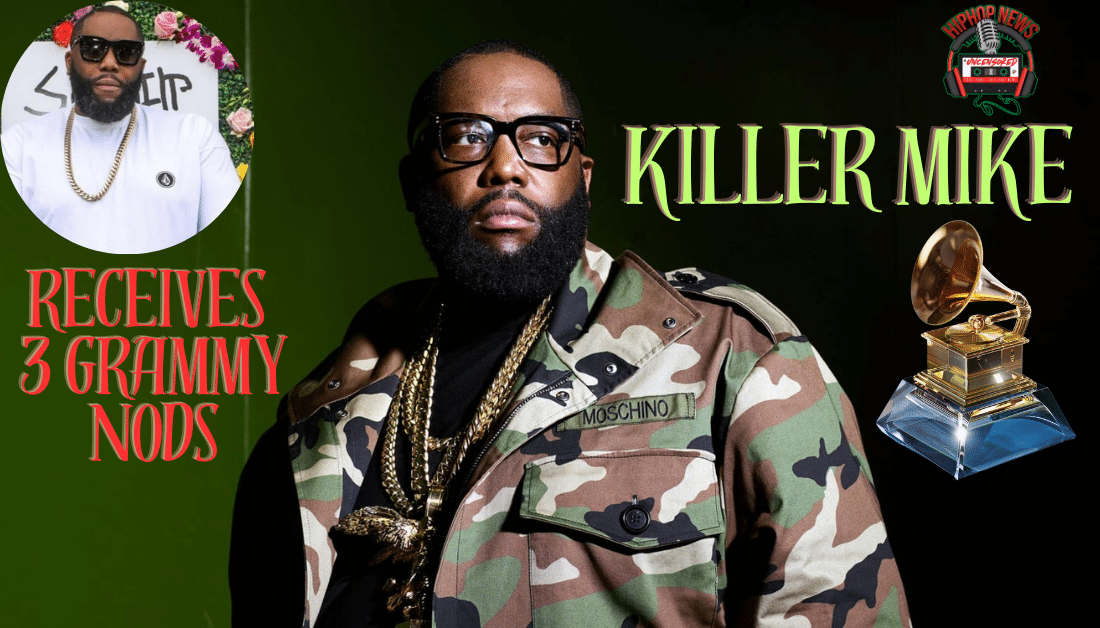 Killer Mike Is Grateful For Three Grammy Nominations. Killer Mike, the renowned rapper and social activist, has recently been honored with three Grammy nominations, marking a significant milestone in his illustrious career. The Atlanta-born artist has long been celebrated for his thought-provoking lyrics and unwavering commitment to addressing social issues. His recognition from the esteemed Grammy Awards is a testament to his talent and dedication to his craft.
Killer Mike's Three Grammy Nominations: A Grateful and Humbling Recognition
Killer Mike Is Grateful For Three Grammy Nominations.
Receiving three Grammy nominations is undoubtedly a moment of immense joy and gratitude for Killer Mike.
The rapper, known for his powerful verses and meaningful messages, has been recognized in three categories.
Michale Render receives a nod for Best Rap Performance, Best Rap Song, and Best Rap Album.
These nominations are no surprise to his devoted fanbase.
Especially since his fans have long admired Killer Mike's work.
For Killer Mike, these nominations represent personal success and validation.
As it relates to his dedication to activism and social change.
The Atlanta native has worked with hip-hop icon rappers Big Boi and Andre 3000.
According to All Hip Hop, Killer Mike continues to make the city of Atlanta proud.
He has accomplished a lot in his long career in rap music.
In 2001, Killer Mike won a Grammy and Outkast's "The Whole World" album.
His new " Michael " album has been a massive success for the rapper/activist.
One of these songs with Andre 3000, "Scientists & Engineers," could win best rap song.
That is, if it beats out the other nominees, such as Doja Cat, Nicki Minaj, and Rich Flex.
Either way, Killer Mike is proud to be mentioned among his peers.
Killer Mike – Scientists & Engineers ft. Future, Andre 3000, Eryn Allen Kane [Audio]

In conclusion, Killer Mike's three Grammy nominations are a remarkable achievement.
And a testament to his immense talent and unwavering dedication to his craft.
Through his thought-provoking lyrics and fearless advocacy.
He has become a prominent voice in hip-hop and a driving force for social change.
As the Grammy Awards approach, fans and critics eagerly await the outcome.
Regardless of the results, Killer Mike's impact on the music industry and society is undeniable.
Hip Hop News Uncensored. It's the leader in Hip Hop content on YouTube!