Busta Rhymes & Young Thug Unite On New Song 'OK'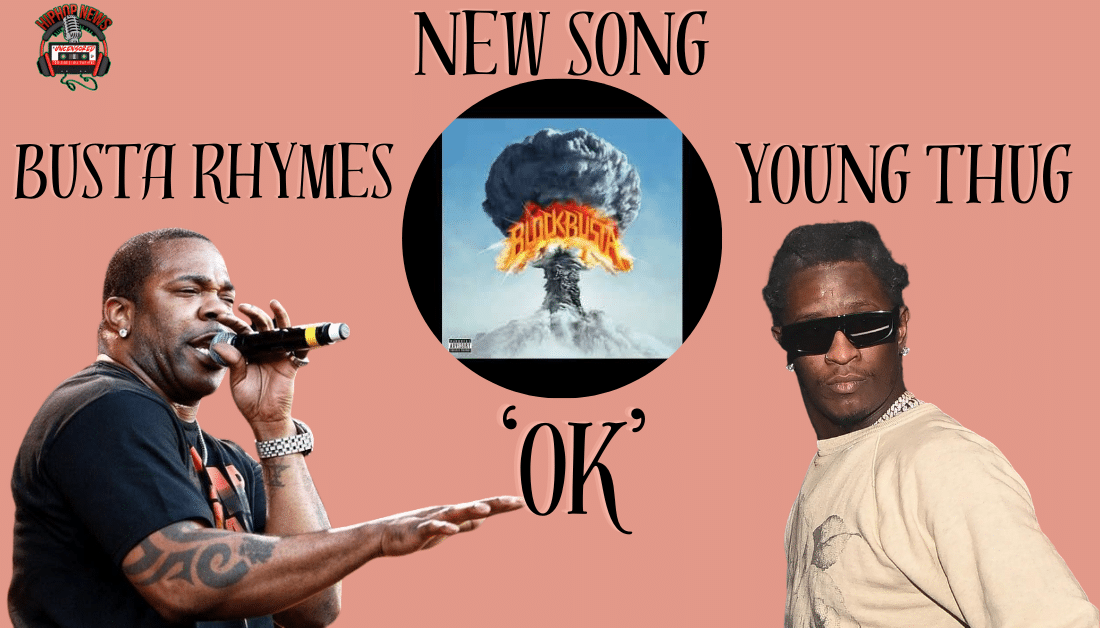 Busta Rhymes & Young Thug Unite On New Song 'OK.' In music, collaborations can often result in unexpected and electrifying combinations. This holds for the recent collaboration between two rap heavyweights, Busta Rhymes and Young Thug, on their new track, 'OK.' The dynamic duo combines their unique styles and energy to create a mesmerizing song bound to captivate audiences worldwide. With Busta Rhymes' legendary presence and Young Thug's innovative approach, this collaboration promises to be a game-changer in the rap industry.
Powerhouse Collaboration: Busta Rhymes and Young Thug Merge on Electrifying Track 'OK'
Busta Rhymes & Young Thug Unite On New Song 'OK.'
When two powerhouses of the rap industry unite, the result is nothing short of explosive.
Rhymes and Thugger have joined forces on their latest single.
A track that blends their styles seamlessly together for a hit.
Busta Rhymes is known for his fast-paced, intricate rhymes and dynamic flow.
Busta Rhymes, Cool & Dre – OK (Official Visualizer) ft. Young Thug

Meets Thugger's unique vocal approach and melodic hooks.
According to Hip Hop DX, Busta and Thugger combine their talent and synergy.
The track 'OK' showcases the versatility of both Thugger and Busta as artists.
Highlighting their ability to adapt and push boundaries in the rap genre.
Busta delivers his signature rapid-fire verses, effortlessly switching between intricate wordplay and powerful delivery.
Thugger, on the other hand, brings his trademark melodic hooks and catchy ad-libs.
The blend of their styles creates a captivating listening experience.
That keeps the audience engaged from start to finish.
This new song 'Ok' is a prelude to Busta's new album "Block Buster."
Hip Hop News Uncensored. It's the leader in Hip Hop content on YouTube!