The Game Blasted For Use Of Nipsey Tattoo!!!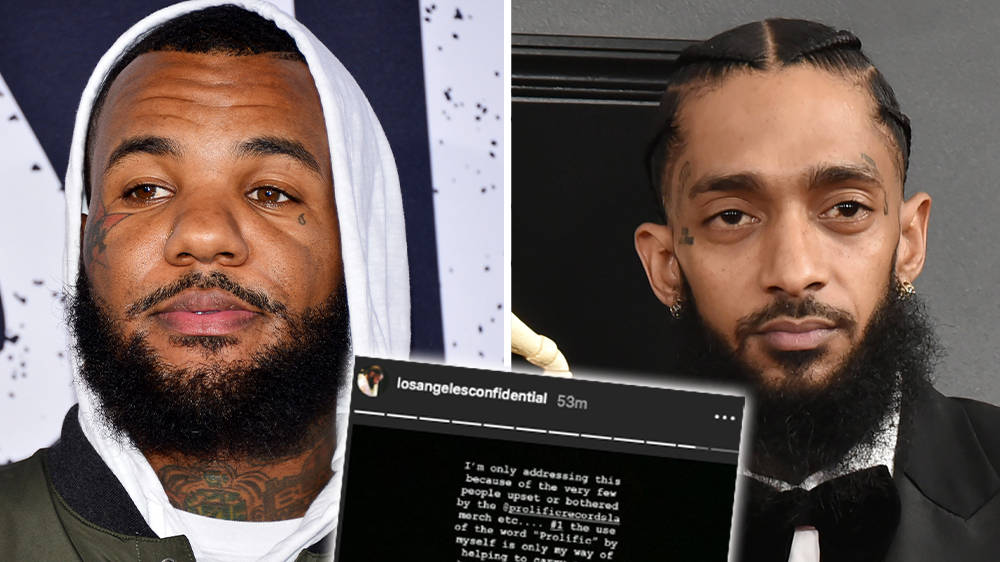 The Game Blasted For Use Of Nipsey Tattoo. The Game and slain rapper Nipsey Hussle were good friends. And, when Nipsey was killed, The Game took it very hard. However, The Game has created a clothing line with one of Nipsey's face tattoo "Prolific." And, some think The Game has taken advantage of his friend's death.
Why can't The Game use Nipsey's Prolific tattoo?
What is wrong with The Game starting a new clothing line with Nipsey's "Prolific" tattoo? Unfortunately, The Game has received some backlash for his new clothing line name. The Game addressed his haters by letting them know he was allowed to use the name. The Game mentioned that Nipsey's family along with his brother Blacc Sam gave him their blessing, as reported by Hip Hop DX. Also, The Game shared that using Nipsey's tattoo "Prolific"was a way to keep his legacy alive.
The Game spoke about Blacc Sam working closely with him to create the clothing line. By the way, The Game's clothing line does not use any likeness of Nipsey. In addition, The Game has directed all traffic to The Marathon Clothing as he has done since Nipsey's death. Be it as it may, some people still gave negative comments about The Game using anything pertaining to Nipsey.
Apparently, some people forgot that The Game and Nipsey were good friends. Every since Nipsey's death The Game has done nothing but speak highly of his friend. Why all the backlash people? If it were your friend who died how would you keep their memory alive? I think that The Game meant no harm. What do you all think?
Check out the video above for more details
For more Hip Hop Entertainment News check us out at Hip Hop News Uncensored. It's the best YouTube channel for Hip Hop.