Kaash Paige Shares Smooth Vocals In 'Girlfriend'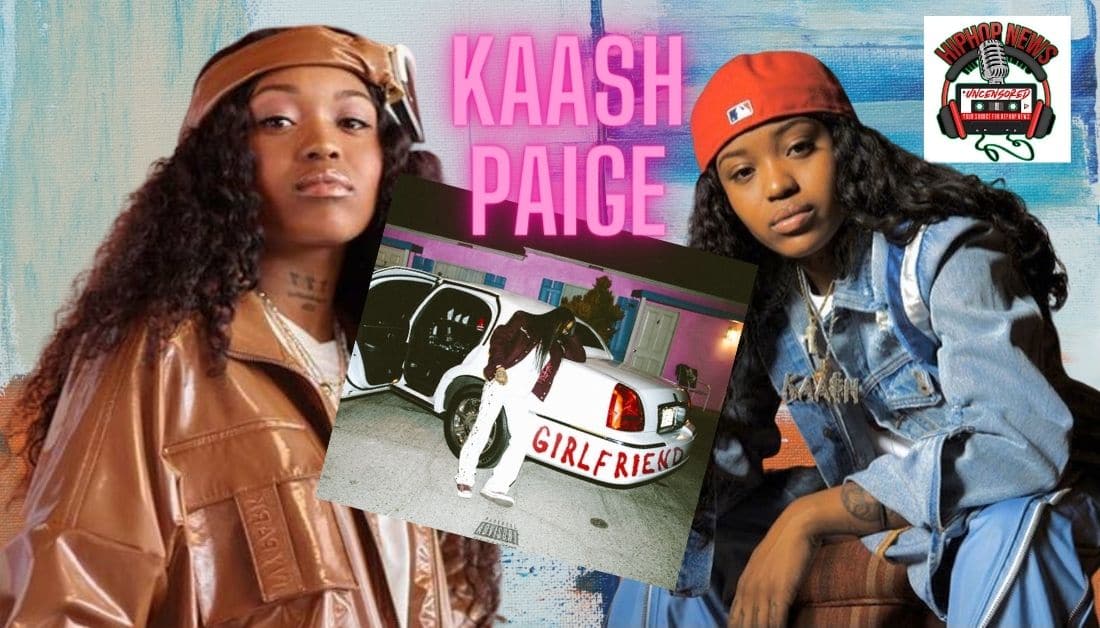 Kaash Paige is back on the scene with a new music video for Girlfriend. And fans are loving her smooth vibe.
Kaash Paige To 'Girlfriend': 'Don't Fall In Love With A B*tch Like Me'
Kaash Paige returns with a new visual for her single, Girlfriend.
The 21-year-old (real name D'Kyla Paige Woolen) dropped her last single with Strick, Bad Girl in 2021.
But now she's back and ready to burn up the charts with a smooth, fan-favorite.
Paige, who identifies as bisexual, can be seen with several different ladies in this vid.
But her message is direct, as she says in the lyrics of the chorus –
"She just wanna get high / I'm so used to goodbyes
Don't like spending no time / no time
And I just wanna get higher and higher
And set the world on fire and fire
Until your time expire"

"Don't fall in love with a b*tch like me."
And check out some of the other lyrics to Girlfriend –
[Verse 1]
"Say she want a superstar / that party extra hard (Extra hard)
Black SUV,/pull up in a fancy car (Fancy car)
And I'm in a spaceship, bae, let's go to Mars (Mars)
Take you on a daytrip / I like shooting stars
Not the only one / tryna be the only one
Tryna see somethin', yeah / I had to show you somethin'
MVP for all my love / ain't no one of one
In this room filled with trust / and it's hella fun"

"[Verse 2]
I'm on right now / can't be the one right now
Two shots in and they're just three shots down
All we do is we just pass them 'round
I can hear them screamin' Tequila, Tequila
Bad bitches, they love smokin' all the Reefa
Where the keys at? Talkin' no Alicia
Where the freaks at dancing by the speakers?"
See the video for yourself right now –
Kaash Paige released her debut album on August 14, 2020, titled Teenage Fever.
Upon listening to her new contribution to music, fans are delighted and are singing her praises.
And the Texas native is receiving the love, sending fans a message –
"Thank y'all so much for listening to my music and sharing / supporting . I'm only evolving over time"
Hip Hop News Uncensored. It's the Leader in Hip Hop content on YouTube!