J Holiday Interview On Touring With R Kelly!!!!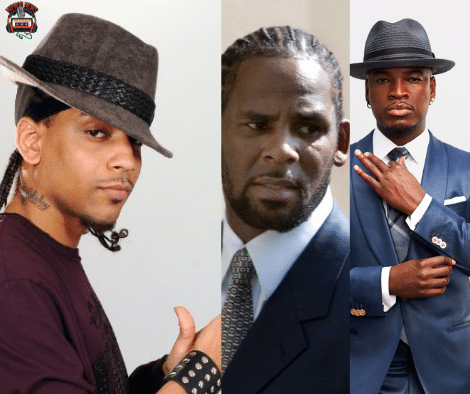 Nahum"J. Holiday" Grymes is a singer, rapper, songwriter, and actor. We first heard Grymes when his song "Bed" was released back in 2007. In a recent interview, Grymes spoke about his time with embattled singer Robert"R" Kelly.
Should R.Kelly's Music Be Discarded?
During the interview with hosts O'God and SamAnt, Grymes discussed his career. It was very interesting to find out Neyo toured with Grymes and Kelly. And, Grymes talked about Neyo only doing a few shows. However, Neyo did not stay on the tour. I got the impression Kelly was not happy with Neyo allegedly outshining him. Or at least, that is seemed to be what Grymes implied. Of course, Grymes was not completely sure Neyo was let go or not?
J. Holiday – Bed (Official Music Video)
As the interview continued, Grymes was asked about whether we should disregard Kelly's music. Especially, since Kelly was convicted of nine federal sex trafficking and racketeering charges, as reported by The Washington Post. I found what Grymes said in answer to the question very interesting. He mentioned that he was a father, therefore he did not agree with Kelly's alleged crimes.
When it comes to Kelly's body of work, how can you discard his music? Kelly did not only sing but he has written several songs for other music artists. So, are we going to stop playing every song Kelly was involved in producing or writing?
On the other hand, how can we in good conscience listen to Kelly's music? After all, Kelly was convicted of such heinous acts against young girls. How does it affect songs such as, "I Believe I Can Fly." Or, what about him writing Michael Jackson's song, "You Are Not Alone". Wouldn't it be like throwing out the baby with the bathwater?
Many people are probably still listening to Kelly's music secretly. While others may have totally taken his music out of rotation on their streaming services. Either way, Grymes's conversation was one you don't want to miss. By the way, after you view Grymes's interview out, check out his hit song "Bed."
Check out the video above for more details.
For more Hip Hop Entertainment  News, check us out at Hip Hop News Uncensored. It's the leader in Hip Hop YouTube Commentary.