Chika's Explosive Collab: 'Truth or Dare' Music Video ft. Freddie Gibbs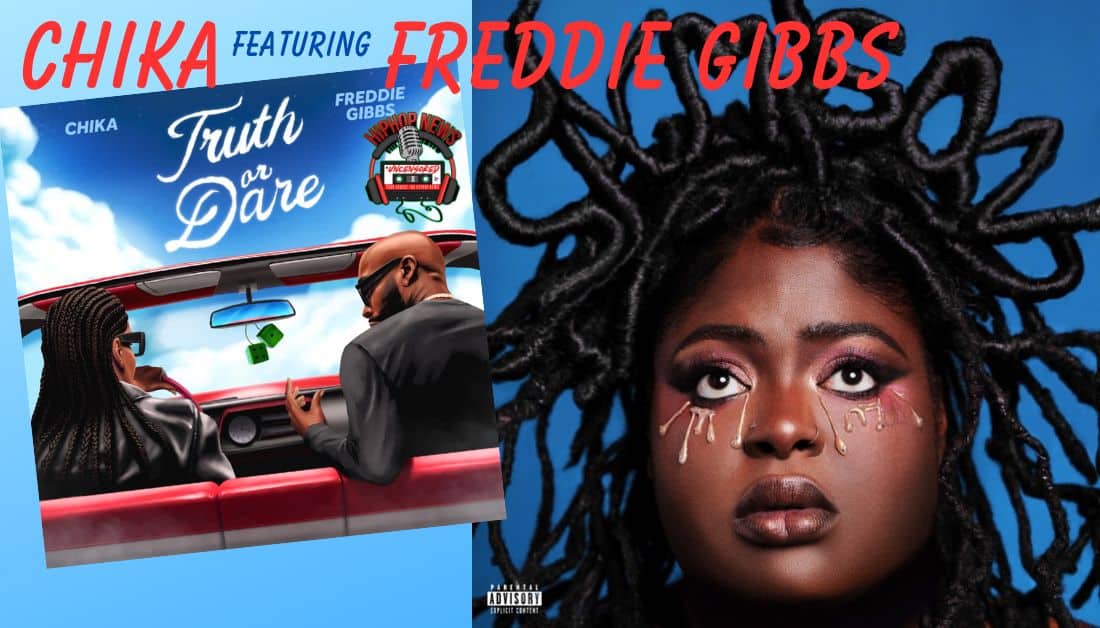 Chika Drops a hot new music video for 'Truth or Dare' featuring Freddie Gibbs. The hot duo is making waves with this new visual.
CHIKA DROPS 'TRUTH OR DARE' WITH FREDDIE GIBBS
In the realm of music, collaborations can often lead to unexpected magic. And that is precisely what happens when the supremely talented rapper Chika joins forces with the renowned Freddie Gibbs. Their explosive new music video, 'Truth or Dare' is a work of art. With their incomparable styles and unapologetic approach, this dynamic duo has set the stage on fire. Together, they're delivering a sensational fusion of rap and storytelling that is bound to leave listeners begging for more. The 26-year-old rapper is not one to disappoint.
From the moment the 'Truth or Dare' music video begins, it becomes evident that this collaboration is something extraordinary. Freddie Gibbs' smooth flow and undeniable charisma perfectly complement Chika's commanding presence and sharp lyricism. Their chemistry is undeniable. Igniting the screen with a fiery energy, these two are captivating viewers from start to finish. As they exchange verses, the intensity builds, creating a sonic journey that is as exhilarating as it is thought-provoking.
Freddie Gibbs Adds Fuel to Chika's Explosive 'Truth or Dare' Video
While Chika's talent alone is enough to command attention, the addition of Freddie Gibbs in the 'Truth or Dare' music video takes this collaboration to new heights. Gibbs' contributions inject a sense of urgency and rawness into the track. Together, they effortlessly navigate the hard-hitting beats and deliver their verses with a conviction that is impossible to ignore. The fusion of their distinct styles creates a unique landscape that showcases their prowess. Simultaneously, it is highlighting their ability to complement one another.
Beyond the musical brilliance, the 'Truth or Dare' music video is a visual feast. With its sleek cinematography, stunning visuals, and gritty aesthetics, it serves as a powerful backdrop to Chika and Freddie Gibbs' explosive performances. The video seamlessly blends elements of reality and fiction. The powerful visual creates a captivating narrative that mirrors the intensity of their lyrics. From start to finish, 'Truth or Dare' is a cinematic masterpiece that not only showcases the talent of these two artists but also leaves a lasting impact on its viewers.
Check out the official music video now –
Chika and Freddie Gibbs have proven that when two musical powerhouses unite, the result is nothing short of extraordinary. 'Truth or Dare' is an explosive collaboration that transcends genres and pushes boundaries, leaving a lasting impression on anyone who listens. With their unparalleled talent and undeniable chemistry, Chika and Freddie Gibbs have created a masterpiece that is sure to solidify their places as true icons in the world of music. As we eagerly await their next venture, one thing is certain – this dynamic duo is here to stay, and their impact on the industry will be felt for years to come.
Hip Hop News Uncensored. It's the Leader in Hip Hop content on YouTube!