Musical Emotion Unleashed: Ar'Mon Warren's 'Wish U Well' Video Mesmerizes Fans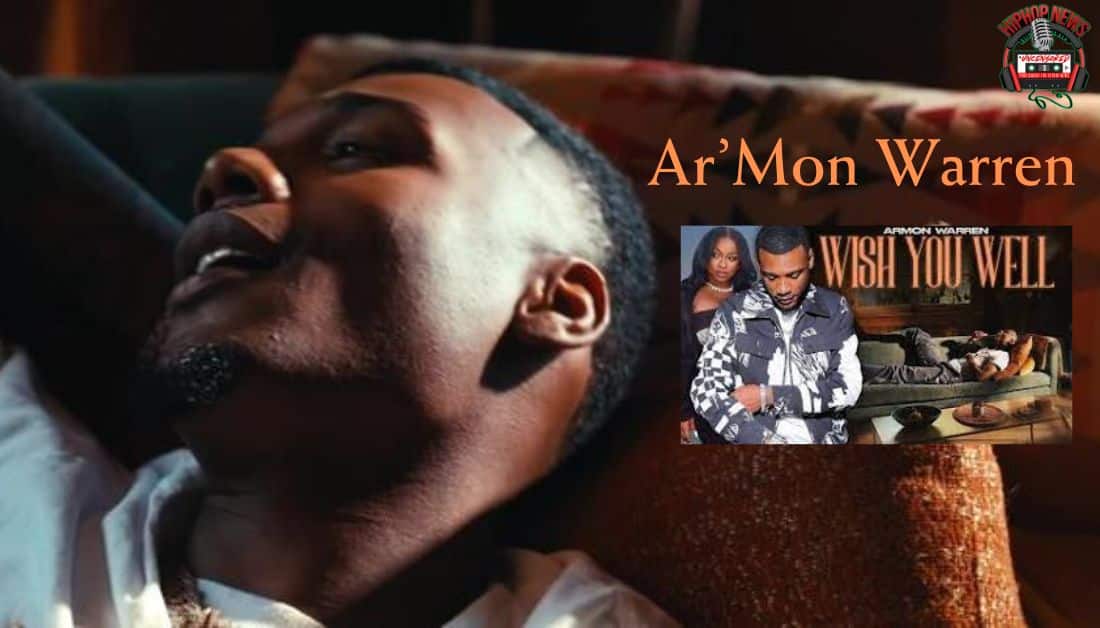 Ar'Mon Warren is all in his feelings with his latest music video 'Wish U Well'. Fans are loving this underrated artist.
Ar'Mon Warren In His Feelings On 'Wish U Well'
Musical emotions have the power to touch our souls and transport us to another world. One such captivating musical journey is Ar'Mon Warren's mesmerizing 'Wish U Well' video. With his spellbinding artistry and enchanting vocals, Warren has managed to enthrall music lovers across the globe. Let's delve deeper into the ethereal experience that this video offers.
Captivating Musical Journey: Ar'Mon Warren's 'Wish U Well' Video Transcends Emotions
Ar'Mon Warren's 'Wish U Well' video takes listeners on a captivating musical journey that transcends emotions. From the very first note of the song, you can feel the raw intensity and passion in Warren's voice. As the video progresses, it becomes evident that Warren's artistry not only lies in his vocals but also in his ability to convey emotions through his body language and expressions. Every movement, every gesture, adds another layer to the already rich tapestry of emotions woven throughout the video.
The 'Wish U Well' video showcases Warren's exceptional talent as both a vocalist and a performer. His expressive voice effortlessly glides through a range of emotions, from heartbreak to hope, leaving listeners captivated and longing for more. The video's stunning visuals further enhance the overall experience, with carefully crafted scenes that perfectly complement the song's mood. Each shot feels like a work of art, carefully curated to evoke a specific emotion.
Spellbinding Artistry: Ar'Mon Warren's 'Wish U Well' Video Enthralls Music Lovers
Ar'Mon Warren's 'Wish U Well' video is a testament to his spellbinding artistry, enticing music lovers all around the world. The video's unique blend of soulful vocals, captivating melodies, and heartfelt lyrics creates a mesmerizing experience that resonates deeply with listeners. Warren's ability to connect with his audience on an emotional level is truly commendable.
What sets this video apart is Warren's authenticity and vulnerability. He bares his soul through his music, allowing listeners to connect with their own emotions. Through his powerful performance, he reminds us of the universal human experience of love, loss, and growth. Warren's artistry transcends boundaries, making 'Wish U Well' a timeless masterpiece that will continue to captivate music lovers for years to come.
Check out the official music video now –
Ar'Mon Warren's 'Wish U Well' video is a true testament to the power of music in unleashing emotions. From the captivating musical journey that transcends emotions to the spellbinding artistry that enthralls music lovers, Warren has created a masterpiece that is sure to leave a lasting impact. If you haven't already experienced the magic of 'Wish U Well,' make sure to immerse yourself in this enchanting video and let it transport you to a world where emotions run free.
Hip Hop News Uncensored. It's the Leader in Hip Hop content on YouTube!