New Jack City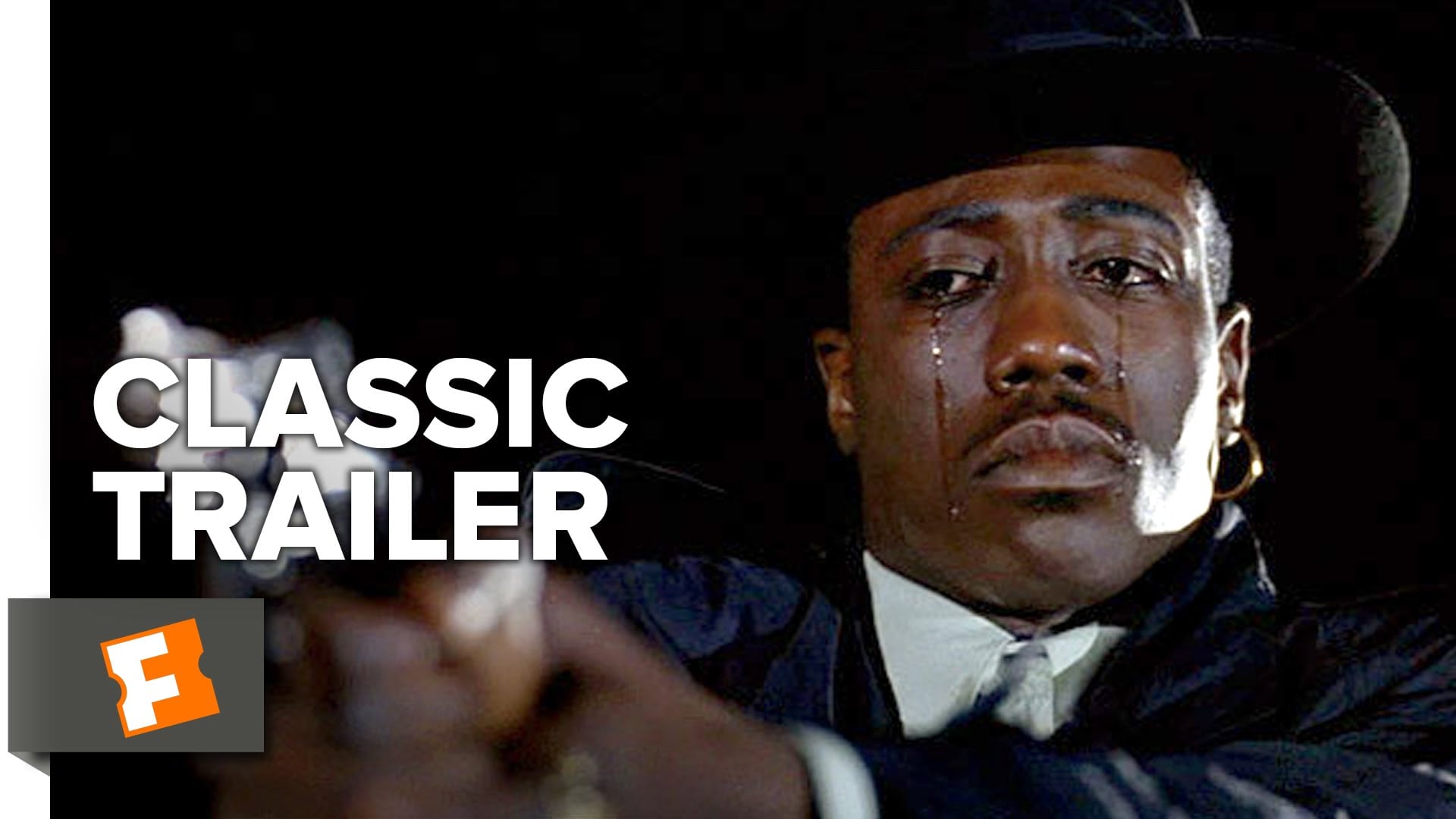 New Jack City is a 1991  film based upon an original story and screenplay by Thomas Lee Wright, and directed by Mario Van Peebles in his directional debut, who also co-stars in the film. The film stars Wesley Snipes, Ice -T, Allen Payne, Chris Rock, Mario Van Peebles,Christopher Williams,Vanessa Williams,and Judd Nelson. Wesley Snipes plays Nino Brown, a rising drug -Lord in New York City during the crack epidemic. Ice -T plays Scotty Appleton, a detective who vows to stop Nino's criminal activity by going undercover to work for Nino's gang.
Nino Brown was an arrogant smart drug kingpin. He was also the murdered of Scotty's mom. Nino's initiation into the gang was to kill an ordinary person. Nino walked up to Scotty's mom and shot her in cold blood. Scotty was a NYPD detective who was determined to rid the streets of crime. Allen Payne aka Gee Money Wells was Nino's childhood friend and the second in command of the Cash Money Brothers aka CMB. Chris Rock aka Pookie was a former stick up kid  who becomes homeless and poor after Scotty shoots him in the ankle. He also became a crack addict afterwards then eventually became a police informant and infiltrates the CMB at "The Carter" apartment complex until he was caught sneaking drugs and was killed.
The story content was rich in this classic hood film. Musical artist like Troop, Levert featuring Gerald Levert, Guy and Flava Flav the hype man from pioneer rap group Public Enemy were seen in singing. This was one of the all time Classic hood films. A lot of the actors in this movie went on to have great movie careers. The soundtrack in this film was fire!!!
This is a classic movie. Check out the trailer!!!
For more Hip Hop Entertainment News go to our YouTube channel, Hip Hop News Uncensored