Model Melyssa Ford Suffers A Fractured Skull After Serious Accident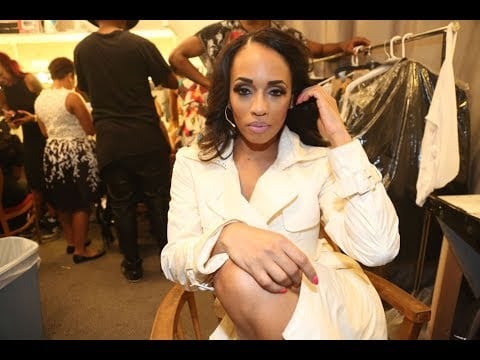 Former reality TV star and model Melyssa Ford, 41, suffered a skull fracture, concussion and bleeding in her brain after an 18-wheeler clipped her Jeep Wrangler on the Ventura Freeway, according NY Daily.
The "Blood, Sweat & Heals" star's vehicle was sent into a tailspin and flipped three times before landing upside down after the truck merged into her lane and clipped her back right tire as she headed to friend Zena Foster's bridal shower.
Claudia Jordan, Fords dear friend posted on Instagram the actual scene of the crime. Jordan was glad that Ford has survived such a horrific car accident. Jordan was asking for anyone who saw the accident to come forward with information. Unfortunately, Ford does not remember what happened. Trauma to the brain can often lead to memory loss. It sounds like this is what has happened to Ford.
A close friend of Melyssa, Maryam Iman also provided details on the crash saying the star was saved by her seatbelt.
Melyssa Savannah Ford was born on November 7, 1976, in Toronto Canada. Ford had a roll in the movie, Think Like A Man (2012), Three Can Play That Game (2007), and Entourage (2004).
We wish you a speedy recovery, Melyssa Ford.
For more Hip Hop Entertainment News go to our YouTube channel, Hip Hop News Uncensored