What is Jay-Z's Net Worth?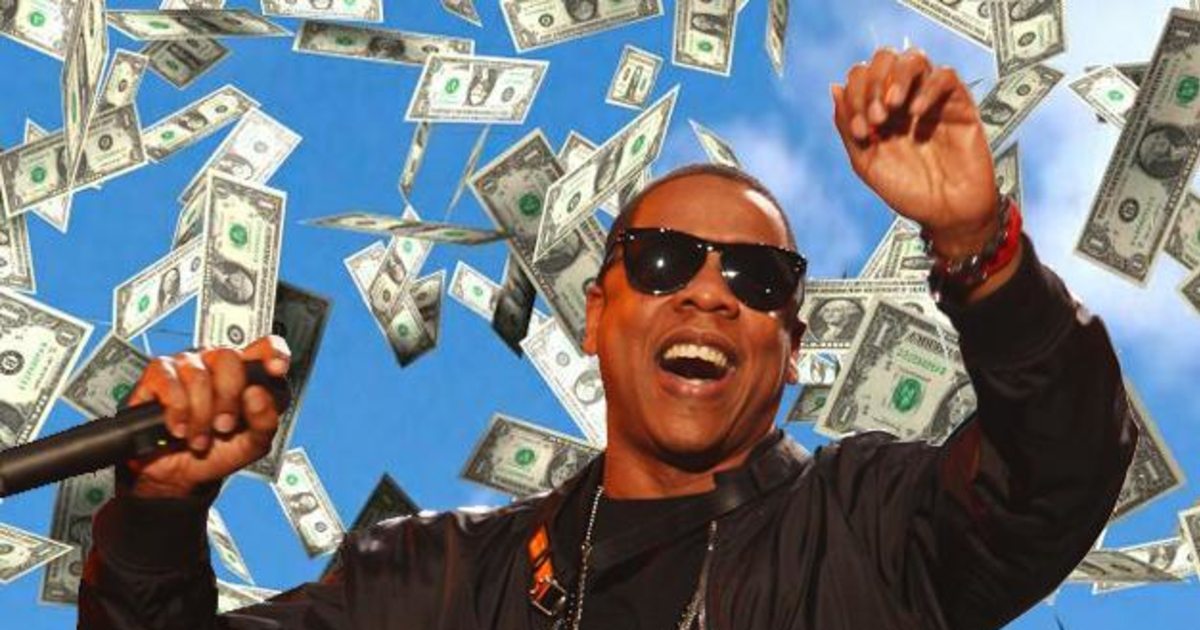 Who is Jay-Z?
Shawn Corey Carter, also known as Jay-Z is an American rapper and business man. He is widely known as one of the most influential rappers of our time. With him kick starting the careers of other musicians such as Rihanna, Willow Smith, and Rita Ora. He is also known as one of the wealthiest rappers in the world, with Jay-Z's net worth of $810.0 million. With his wife, Beyonce, they have cracked the billion dollar mark, with their combined net worth being $1.16 billion. He has definitely made his mark in the world of hip hop, with his albums Reasonable Doubt (1996), and is available in vinyl at our Hip Hop Uncensored Store, The Blueprint (2001) and The Black Album (2003) being named in the list of the top 500 greatest albums of all time.
How does Jay-Z make his money?
Obviously, as stated before, Jay-Z has had an extremely successful rap career. With his over 55 million record sales, he has clocked in about $78 million in record sales. Jay-Z also makes tons of his net worth through his entertainment company, Rocnation. Rocnation is an all around entertainment company founded by Jay-Z that has its own record label, talent agency, touring and concert production company, music, film, a television production company AND a publishing house. Rocnation boasts huge names like J Cole, Big Sean, DJ Khaled, and Demi Lovato. Jay-Z's net worth is also comprised from his clothing brand Rocawear and his Champagne, Armand de Brignac.