Did You Know Coi Leray & Latto Were Beefing?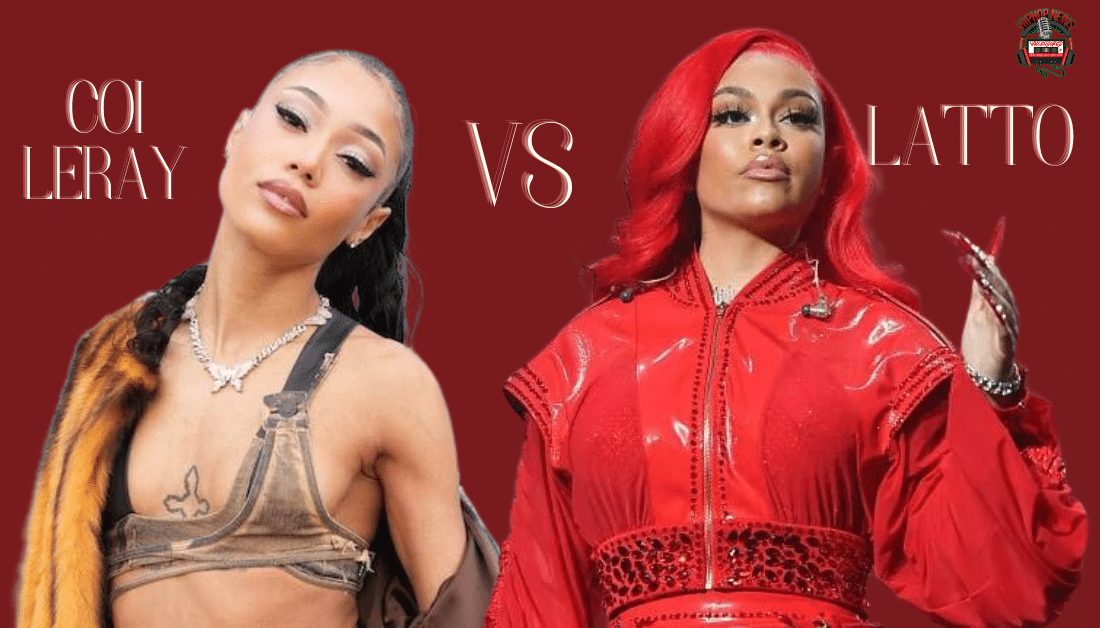 Did You Know Coi Leray & Latto Were Beefing? How did this issue start between Coi and Latto? Who did what to who?
Latto Claims There Is No Beef With Coi Leray
Did You Know Coi Leray & Latto Were Beefing? Let's take a look at what happened with Coi and Latto.
It appears Latto has beef with Nicki Minaj. Apparently, Latto dragged Coi into it.
Latto used Coi's issue with Nicki as a punchline, as stated by TMZ.
During Latto's performance at Coachella, she said,
"Smokin' on that gas, blunt big as Coi Leray/Bitches like to run their mouths but I'm the type to run the fade"
Of course, we are not sure if Latto was dissing Coi. You can be the judge of that.
But it does appear Latto wants problems with Coi and Nicki.
Wouldn't you agree? Needless to say, Coi fired back at Latto.
Especially since Coi is fighting off people from body shaming her.
Social media can be judgmental towards rappers. Often Coi has been the brunt of jokes.
Unfortunately, that sort of thing happens. Nevertheless, Coi was upset with Latto's remarks.
Therefore, Coi thinks female rappers are creating beef.
That is something a lot of male rappers do to say relevant.
The media loves a good fight between rappers. For this reason, you constantly hear about wars and arguments.
Be that as it may, it appears Coi is not down with fighting on social media.
Clearly, Coi would instead focus on positive things.
Having said this, Latto may have gotten the message.
Since performing at Coachella, Latto had a change of heart.
In other words, as stated by Hip Hop DX, Latto's claim does not want any issue with Coi.
Latto mentioned Coi in her new song "Put It on Da Floor."
Here are the lyrics,
"Smoking on that gas blunt big as Coi Leray/ Bitches like to run they mouth, but I'm the type to run a fade,"
After hearing this, Coi took to Twitter with this,
"Latto bye [sleeping face emoji] here you go taking about my body," she wrote. "Please do not come on here and talk about nobody BODY. Lol like seriously . Out of all things . Lmaooo ya blunt my size ? Lmaooo this shit is never ending.

"These bitches wanna be like the n-ggas so bad. Y'all wanna have rap beef SOOOOOO BADDDDDDDDDDDDDDDDD [crying face emojis] … LITTLE MISS PRESSURE."

She continued: "Anybody that talk about my body wants MY BODY!!!!!!!!!!!! Like real badddddd. If you don't like me , support me or fwm don't mention my name. Period. Shit don't make sense.

"I don't know none of you bitches in real life. Stay in y'all lane and leave me outta the bullshit. I be minding my business and showing real love offline."
As you can see, Coi may not accept the truce. But Coi then backpedaled. She claimed she may have overreacted.
Therefore, she will accept the alleged apology of sorts. At any rate, it seems as though things are over and done.
Or at least until the next episode. By the way, Nicki has not responded to any of this.
Hip Hop News Uncensored. It's the Leader in Hip Hop content on YouTube!