Met Gala Is The Fashion Event Of The Year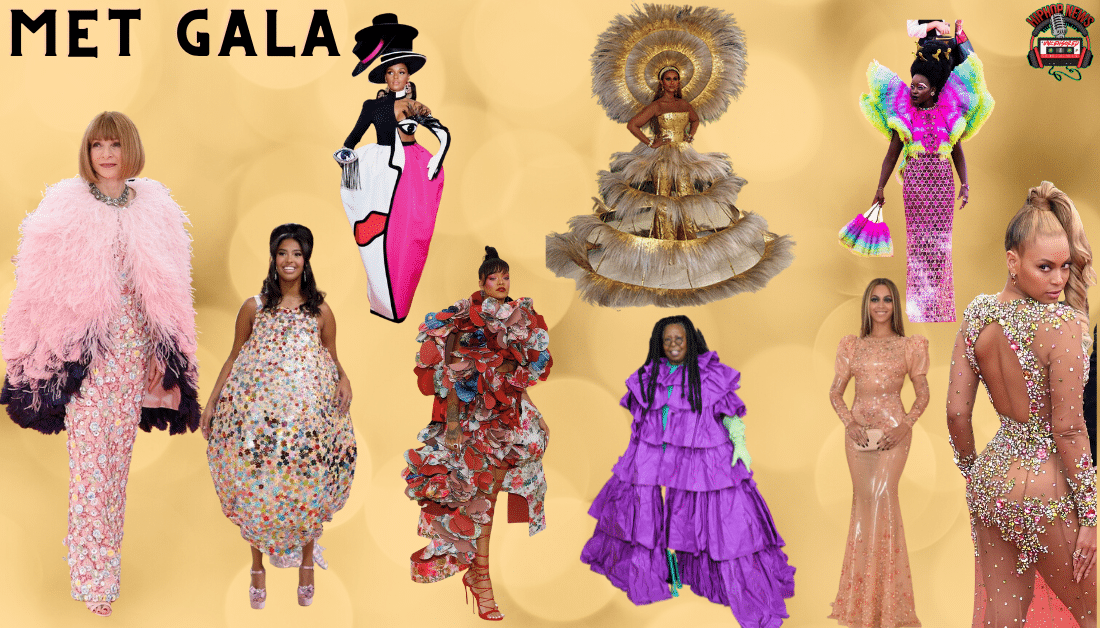 Met Gala Is The Fashion Event Of The Year. This annual celebrity-filled show is monumental. Many of Hollywood's A-list celebrities gather. There is a huge red carpet event.
Who Will Show Out On The Red Carpet?
Met Gala Is The Fashion Event Of The Year. The Met Gala is the brainchild of Vogue fashion editor Anna Wintour.
Every year this lavished event raised money for the Metropolitan Musem of Art's Costume Institute.  Once a year there is a theme is chosen.
The second installment of the "In America: An Anthology of Fashion" displays on May 5th, 2022. Of course, everyone is not invited to this exclusive event. Only high-profile celebrities are invited.
But the main event is the red carpet. I have seen the most beautiful ensembles. And, we have all witnessed the most outrageous costumes. A Lot of the hip-hop community attends each year.
Although, last year the event was scaled down due to Covid-19. Hopefully, this year will be worth watching. According to CNET, the broadcast will be live-streamed at 6p.pm. on E.T, May 2nd.
Having said this, a lot of us will be watching. Vogue editor-at-large Hamish Bowles and Vanessa Hudgens will be hosting. In addition, La La Antony will be hosting.
Met Gala 2021: All the MUST-SEE Moments You Missed!
One of the most interesting things about the event is the themes. For instance, "American Independence" "Camp", and "Heavenly Bodies" were all previous themes.
However, this year's theme will be "Gilded Glamour." Whereas this year's theme's fashion will come from the US era of 1870-1900.
During this particular era big ruffles, lots of ornamentation, and attention-grabbing looks may show up on the red carpet. Therefore, the red carpet looks should be very interesting.
Surely, you can remember rapper A$AP Rocky's tri-color blanket outfit. He turned heads by wearing something outrageous. Of course, he explained why he chose to wear it.
Nevertheless, it was such a bold and weird choice, in my opinion.
Who Wore One Of The Most Outrageous Costumes?
Perhaps it was Bill Porter who wore the most outrageous costume. Possibly, the second most outrageous goes to Billy Porter. His costume was adorned with long gold wings.
Unfortunately, singer and actor Jared Leto, (2019) wore a red outfit with a replica of his own head. Now, that was really creepy.
Not only but also, singer Katy Perry,(2019) wore a glow-in-the-dark gown equipped with 3,000 built-in MicorLed lights.
To top things off, Sarah Jessica Parker, (2018) whore an elaborate Catholic Imagination ensemble. Actor Lupita Nyong wore one of the most colorful outfits.
As you can see, the ensembles worn on the red carpet are very diverse. So, this year's show promises to be spectacular, to say the least. Will you be watching?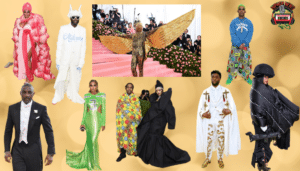 Hip Hop News Uncensored. It's the Leader in Hip Hop content on YouTube!