Monica's Season 2 Begins For 'True Celebrity Crime Stories'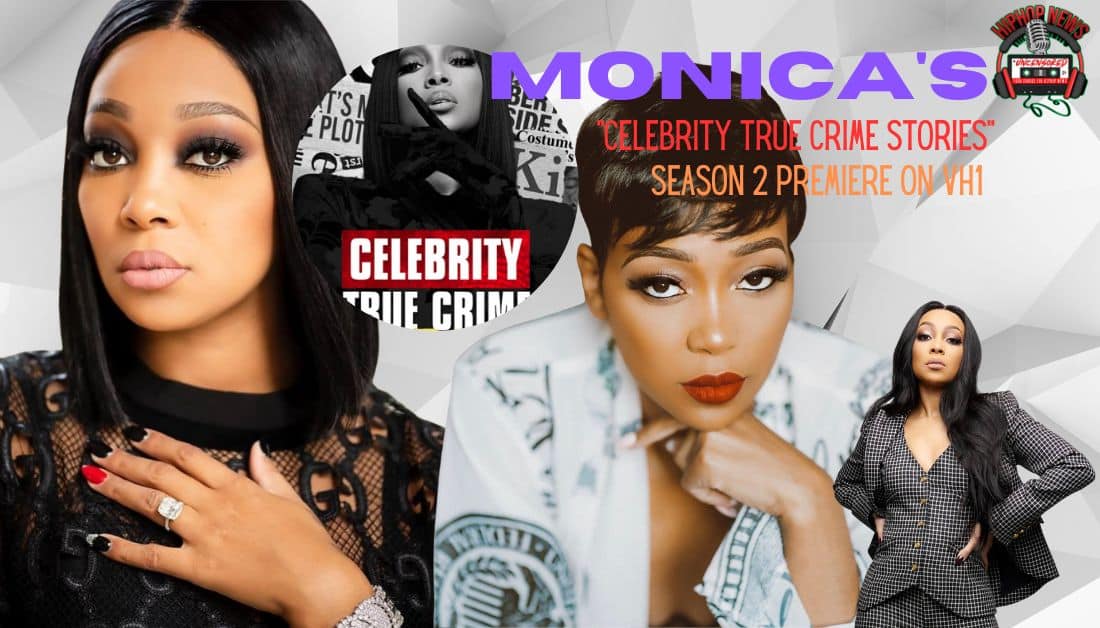 Monica's season 2 of 'True Celebrity Crime Stories' is underway. As host of the show, the singer explores real-life celebrity tragedies.
Monica's Season 2 Premieres, 'True Celebrity Crime Stories' Is On VH1
Monica's season 2 of her hit VH1 series, True Celebrity Crime Stories is now underway.
You can see the trailer below.
Premiering on March 20th, the 42-year-old Grammy Award-winning singer/actress/entrepreneur is hosting the series.
Investigating the ups and downs of the "fame game", the series spans 10 episodes.
Each episode unravels the motives behind crimes involving celebrities, revealing a darker side of being in the public eye.
Ultimately, jealousy, greed, and betrayal are sometimes the downfall.
On the premiere, the subject matter is Jam Master Jay – "It's Tricky".
Hip Hop icon Jam Master Jay was killed inside his Hollis, Queens recording studio back in October of 2002 at the age of 37.
After the case goes cold, it takes almost 2 decades to gain some traction.
Eighteen years after his death, an explosive federal indictment suggests his killers are closer than anyone ever suspected.
And… Monica is on the case.
Check out the trailer for the season now –
Will you be watching?
For more on Monica… hit us up.
Hip Hop News Uncensored. It's the Leader in Hip Hop content on YouTube!