LHHATL Cast Roundtable On Racism & Colorism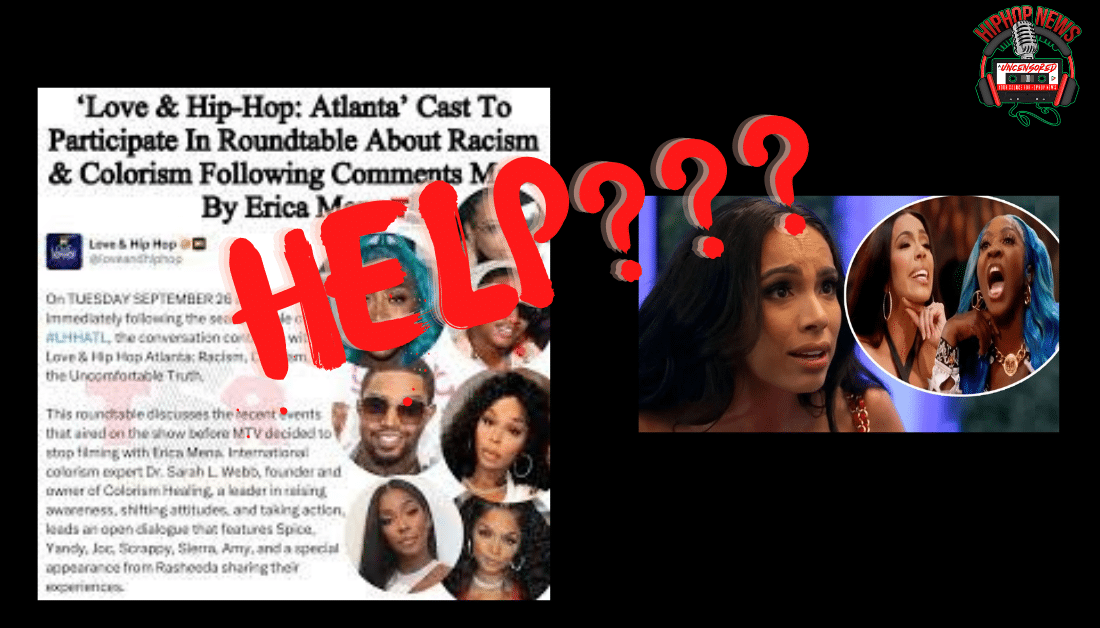 LHHATL Cast Roundtable On Racism & Colorism. Love & Hip Hop Atlanta, a popular reality TV show known for its drama and entertainment, took a surprising turn recently as the cast engaged in a round table discussion on racism and colorism. The catalyst for this important conversation was Erica Mena's controversial remarks, which stirred up a storm of controversy and prompted the entire cast to come together to address these sensitive issues. In a rare display of unity, the cast members will delved into a deep and thought-provoking dialogue, shedding light on the prevalent issues of racism and colorism in society.
Love & Hip Hop Atlanta Cast's Round Table on Racism & Colorism
LHHATL Cast Roundtable On Racism & Colorism.
The Love & Hip Hop Atlanta cast intends to address the issues concerning Mena.
This roundtable discussion will focus on racism and colorism, as stated by SOHO.
Led by the show's producers, the cast will engaged in a heartfelt conversation.
View this post on Instagram

Sharing personal experiences and shedding light on the impact these issues have had on their lives.
Hopefully, this discussion aims to foster understanding, and promote empathy.
Which will ultimately bring about a positive change to Reality TV.
Also,  it may bring about positive change within the cast and the larger community.
Before the seasons end, the roundtable discussion will take place, according to The Shaderoom.
However, we are not sure if Erica Mena will join the discussion.
Especially since, it was the heated argument with Spice that started the controversy.
As we all know, Erica and Spice hurled insults at each other.
But it was Erica's alleged "blue monkey"reference to Spice that topped everything.
Erica received backlash from many people who were appalled by her comments.
Therefore, prompting LHHATL, to take action against Erica.
At this time, it is alleged that Erica is no longer a cast member.
Of course, this is all speculation, because no real proof has been produced by the network.
Be that is it may, this roundtable is really needed, especially since it has affected the cast.
It's Time To Foster Change In Reality TV
Cast members of LHHATL will have the opportunity to shared their perspectives and insights.
All while highlighting the impact of colorism within their own communities and society as a whole.
By openly discussing the roots and consequences of these issues, LHHATL cast aims to challenge societal norms.
Having said this, this courageous dialogue will bring about education and awareness.
Therefore allowing the viewers to gain a deeper understanding of the challenges faced due to racism and colorism.
As the show continues, this round table discussion will serve as a catalyst for further conversations.
And take necessary actions that will dismantle these harmful systems and foster a more inclusive world.
Hip Hop News Uncensored. It's the Leader in Hip Hop content on YouTube!