Rick Ross Challenges 'Shark Tank' For Contestants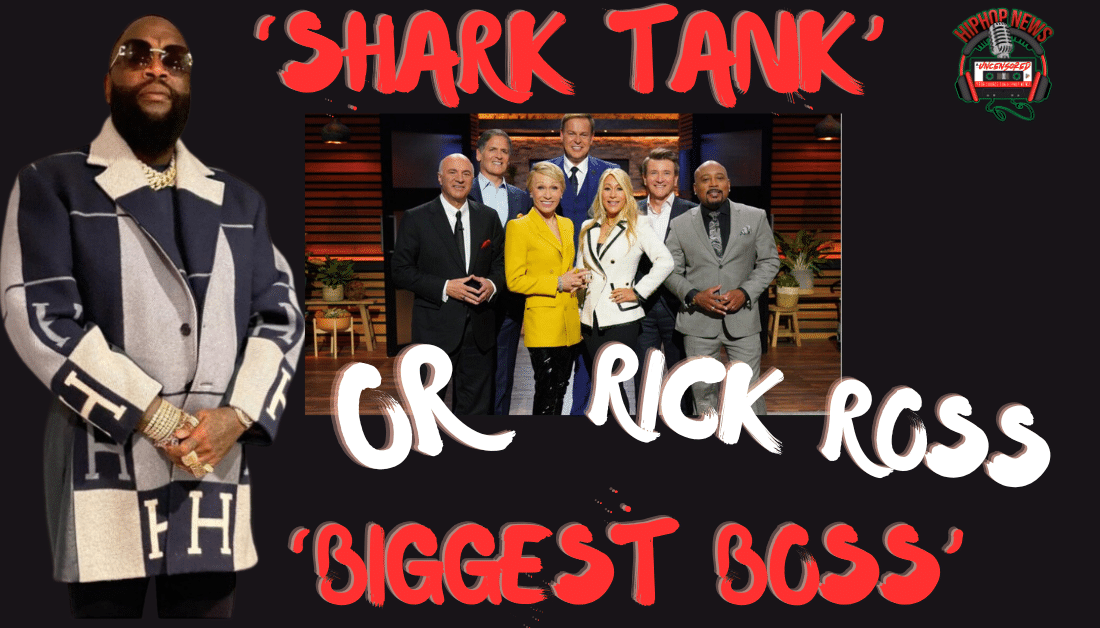 Rick Ross Challenges 'Shark Tank' For Contestants. Rapper Rick Ross has recently made headlines with his unconventional advice for aspiring entrepreneurs. Instead of urging them to try their luck on the popular reality TV show "Shark Tank," he encourages them to follow his lead and become the "Biggest Boss" themselves. Ross believes his alternative approach is more beneficial for budding entrepreneurs.
Rapper Rick Ross: Why Entrepreneurs Should Choose 'The Biggest Boss'
Rick Ross Challenges 'Shark Tank' For Contestants.
Known for his successful music career and entrepreneurial ventures.
He believes that aspiring entrepreneurs should prioritize becoming the "Biggest Boss."
Rather than seeking financial support on shows like "Shark Tank."
According to Ross, relying on others to invest in your ideas limits your potential and creativity.
According to AfroTech, Ross strongly believes that true success lies in taking control of your own destiny.
Then learning how to build your empire from the ground up.
Ross argues that shows like "Shark Tank" are not the best avenue for entrepreneurs to showcase their talents.
While the opportunity to pitch to a panel of wealthy investors may seem appealing.
Focusing on their energy on building their own brand is more important.
In this way, entrepreneurs can leverage their own resources.
By doing so, they will maintain full control over their vision.
This will enable them to make decisions that align with their long-term goals.
As we all know, Ross had been quite successful in business.
The rapper owns's over 30 Wingstops.
And, he is no stranger to hard work and dedication.
All of these attribute's Ross has makes for great business savvy.
Perhaps, Ross is on to something big.
Hip Hop News Uncensored. It's the Leader in Hip Hop content on YouTube!
Discover Rick Ross' Alternative to 'Shark Tank' for Aspiring Entrepreneurs
Rick Ross' alternative to "Shark Tank" is to become the "Biggest Boss" oneself.
He encourages entrepreneurs to invest in their own ideas, focus on their passions, and grow their businesses organically.
Ross believes that being in control of one's destiny allows for more creative freedom.
Which ultimately leads to greater success.
To follow Ross' lead, aspiring entrepreneurs should concentrate on building their personal brand.
Creating a strong network of like-minded individuals.
By establishing a solid reputation and having a clear vision, they can attract potential customers.
partners, and investors who align with their values and goals.
Ross advises entrepreneurs to take the plunge with him into their business ventures.