K Digga Busted: Throws Kilos of Meth Over Balcony!!!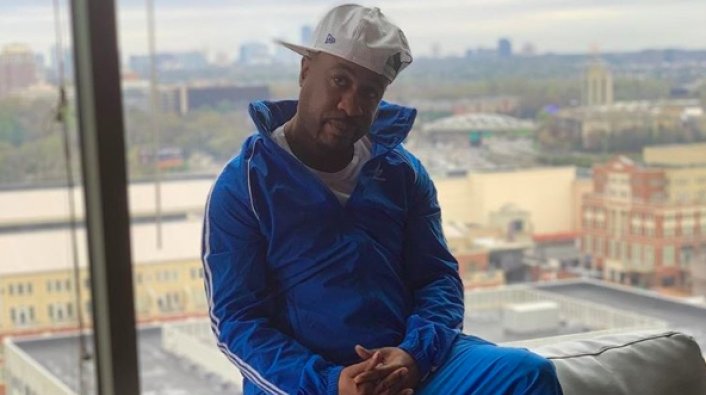 K Digga busted after throwing kilos of meth over a balcony. After an ongoing investigation into smuggling contraband via domestic and international flights, it looks like "Mr. Alabama" is Out of Business!
K Digga has Meth worth $250,000 and Marijuana worth $60,000 Seized
Kelvin James Dark, 37, is a self-proclaimed aspiring rapper and sports agent.  Mr. Dark, who goes by "K Digga" and "Mr. Alabama" was arrested July 10 in Atlanta.
According to the Georgia Bureau of Investigations (GBI), Dark was one of two people that were taken into custody. While a warrant was being executed on an apartment in a high-rise building, K. Digga allegedly threw multiple kilograms of suspected methamphetamine over a balcony. However, the contraband was recovered by the Atlanta Police. But Digga was not alone. Also arrested was 33-year-old Tiffany Peterson of Atlanta.
Charges for Dark were Trafficking Methamphetamine, Trafficking Marijuana and Possession of a Firearm during the commission of a felony.  Similar charges were given to Ms. Peterson.
Other Items Confiscated by Agents
Confiscated was five kilograms of meth with a street value of $250,000. In addition to the meth, thirteen pounds of marijuana was also seized and valued at $60,000. But that's not all that was taken from Digga. Agents of the GBI Task Force also recovered a substantial amount of cash, semi-automatic rifles and a Glock handgun alleged stolen out of Talladega, Alabama. More arrests are anticipated.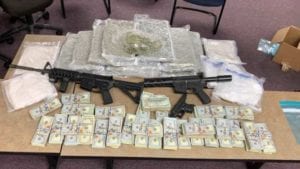 For more Entertainment News check us out at Hip Hop News Uncensored. It's the best YouTube channel for Hip Hop.