Juice WRLD's Mother Finally Speaks About His Death!!!!!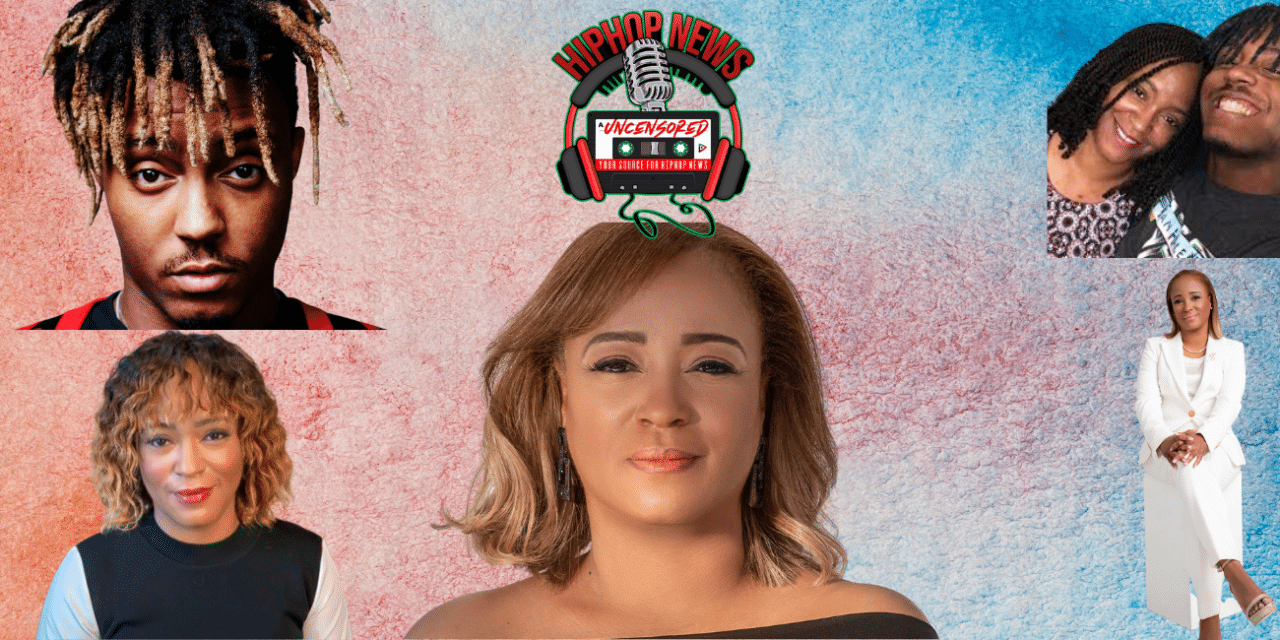 Juice WRLD's Mother Finally Speaks About His Death!!!!! Juice WRLD's mother, Carmella Wallace gives her first TV interview since his untimely death. Check out the video below for her exclusive interview with TV talk show host Tamron Hall.
Carmella Wallace: A Mother Mourns Her Son
According to complex.com, Carmella Wallace stopped by the Tamron Hall show this week for her first televised interview since her son's 2019 death at the age of 21. While speaking about Juice's struggles with addiction and substance abuse, Wallace was asked if there were certain people in the late rapper's inner circle who enabled his lifestyle choices. She was quoted as saying,
I just felt like his best interest wasn't being looked out for. I think people had their own agendas and they liked the lifestyle. And they were young too, so they don't see things the way we see them. But he just didn't have the people in place to tell him to stop. He didn't have that support system in place.

I told him of my fears of him overdosing and encouraged him to speak to the psychologist I arranged for him to speak with. But he was 19 and knew everything. And the people around him, some of them would reach out to me. But not the inner, inner circle.

I could tell there was a difference in him and he wasn't doing the lean. I think he was doing pills,  but he told me he was ready to get help. It was just a special moment. We just had that moment where I just knew he was going to overcome it.
Back in December, on Juice's 23rd birthday, she penned a letter. In that letter she wrote,
When you were born 23 years ago, I never expected that you would not be here today celebrating your birthday. Although it has been nearly two years since you've been gone, I still think about you everyday and losing you has changed my life forever, I'm glad that we always mad sure that we said goodbye when we left each other because we didn't know when we would see each other again.

I promise to continue your message of healing and use Live Free 999 as an avenue to normalize the conversation around mental health and substance dependency and help those who suffer in silence.
Carmella is such a brave person to talk about her son's death and continuing to spread awareness about mental health and substance abuse. Well done Ms. Wallace, Well Done.
For More Entertainment, TV Show, and Music News, Go To The YouTube Channel, Hip Hop News Uncensored. It's The Best Channel For Hip Hop.