Joe Jackson Dies At The Age Of 89!!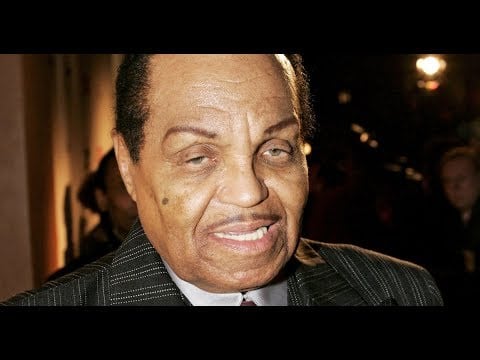 Sad to report the patriarch of the Jackson family, Joseph Jackson has died at the age of 89. According to a report on TMZ , Jackson died at a hospice in Las Vegas. Jackson passed away at around 3:30 am Wednesday.
Jackson was hospitalized in June suffering from Pancreatic cancer. Jackson had been battling with health problems for awhile. Jackson had health issues after having a stroke and 3 heart attacks back in 2015.
Joe Jackson a Patriarch.
Joseph Walter Jackson was born on July 26,1928 in Fountain Hill, AR. Later in life, Jackson worked at a steel mill in East Chicago, IN. Jackson was also in a blues band called The Falcons, playing guitar. Jackson married his high school sweetheart, Katherine Scruse on Nov. 5, 1949.
Joe Jackson was the father of 10 children. Jackson was manager and father of his sons famous 70's R&B group the Jackson 5. The Jackson 5 consisted of Jackie, Tito, Jermaine, Marlon and Michael Jackson. Of course, Michael Jackson later would become one of the most famous entertainers of all time. Also, Janet Jackson the baby of the Jackson family would follow in the Jackson 5 footsteps and become a famous entertainer in her own right.
Joe Jackson's determination to see his children have success in the music business was one of the reason Michael, Janet and Jermaine did so well in the music industry. We all love the Jackson family. We at Hip Hop News Uncensored send our love and condolence to the Jackson family.
Rest In Peace! Mr. Joseph Jackson
For more Hip Hop Entertainment News go to our YouTube channel, Hip Hop News Uncensored