Jay-Z And Eminem Are Suing The Weinstein Company For Unpaid Royalties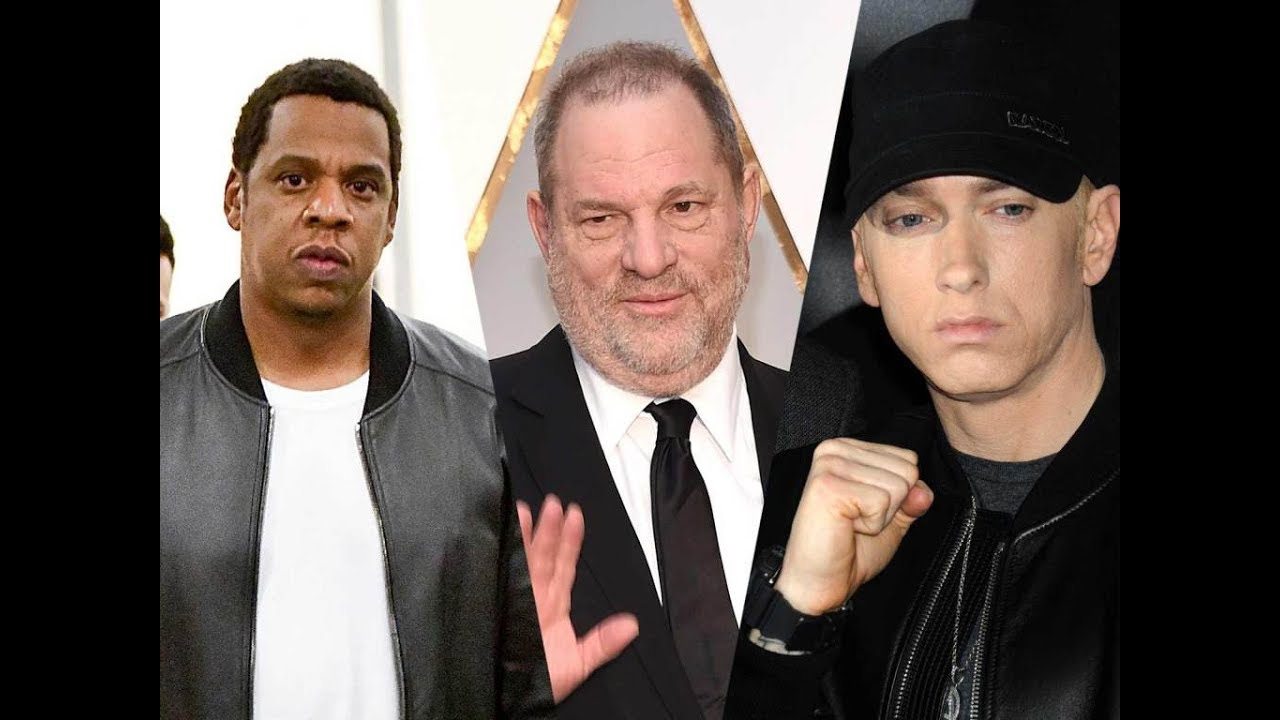 Jay-Z and Eminem are suing , The Weinstein Company for unpaid royalties. According to legal documents obtained by "The Blast", Jay Z and Eminem have filed a lawsuit against TWC, claiming they are owed more than $800,000 in royalties. Jay alleges the studio has failed to pay him $240,000 for his work on the Kalief Browder docuseries, as well as $240,000 for his Travon Martin Project. TWC owes Eminem, the Detroit rapper over $350,000 for his contribution to the soundtrack on the film "Southpaw."
Turns out that Jay-Z and Eminem are not the only ones suing The Weinstein Company for unpaid royalties but the famous movie director, Quentin Tarantino  is suing the company, as well. Tarantino claims, The Weinstein Company owes him more than $4.5 million in royalties for his work on Groundhouse, Inglorious Bastards, Django Unchained, and The Hateful Eight films.
 Jay Z documentary on Kalief Browder was Epic
Kalief Browder was an African American teen from the Bronx. In 2010, at age 16, Browder was accused of the theft of a backpack and its contents including a camera, $700 a credit card and iPod Touch. Browder was imprisoned on Rikers Island for three years with time in solitary confinement. He was released when the prosecutor's case found lacking in evidence and witnesses. The main witness had left the United States.
Two years after his release from prison, Browder died by suicide by hanging himself from an air conditioning unit outside his bedroom window at his mother's home. Browder's supporters say his death was the result of mental and physical abuse sustained in prison. His case has been cited by activists who call for the reform of the New York City criminal justice system.
Jay-Z held a press conference to discuss the tragedy of Browder with New York City officials. Jay-Z and director Spike Lee worked together to make the documentary on Browder. The Weinstein Company had a obligation to pay Jay-Z but has not come through on payment for Jay-Z's work on the docuseries.
Jay Z Documentary on Trayvon Martin soon to be released
Jay-Z has made a concerted effort of representing social injustice issues in his overture towards film. The Trayvon Martin documentary  is a six – part documentary to chronicle the life of Trayvon Martin leading up to his death at the hands of George Zimmerman. Although, Jay-Z may have to wait for royalties the documentary on Trayvon will be airing soon.
Trayvon Martin was a 17 year old African American  from Miami Gardens, Florida, who was fatally shot in Sanford, Florida by George Zimmerman, a neighborhood watch volunteer. Martin had gone with is father on a visit to his father's fiancee at her townhouse at The Retreat at Twin Lakes in Sanford. Long story short, There was an altercation between Zimmerman and Martin. Zimmerman claimed self – defense and was not charged in the fatal shooting of Martin.
Jay-Z Makes a Powerful Statement at  Trayvon Martin Rally
This caused such a out cry all over the United States for justice for Martin. During the fatal shooting Martin was wearing a grey hoodie. This grey hoodie became a the attire for many protesters all over the nation. All across the nation people wore grey hoodies and protested in the streets. Trayvon Martin untimely, unjust death started a movement that forced our nation to take a deep look into justice for African Americans and people of color.
For more Hip Hop Entertainment News go to our YouTube channel, Hip Hop News Uncensored