Mysonne and DJ Akademiks!! Beefing?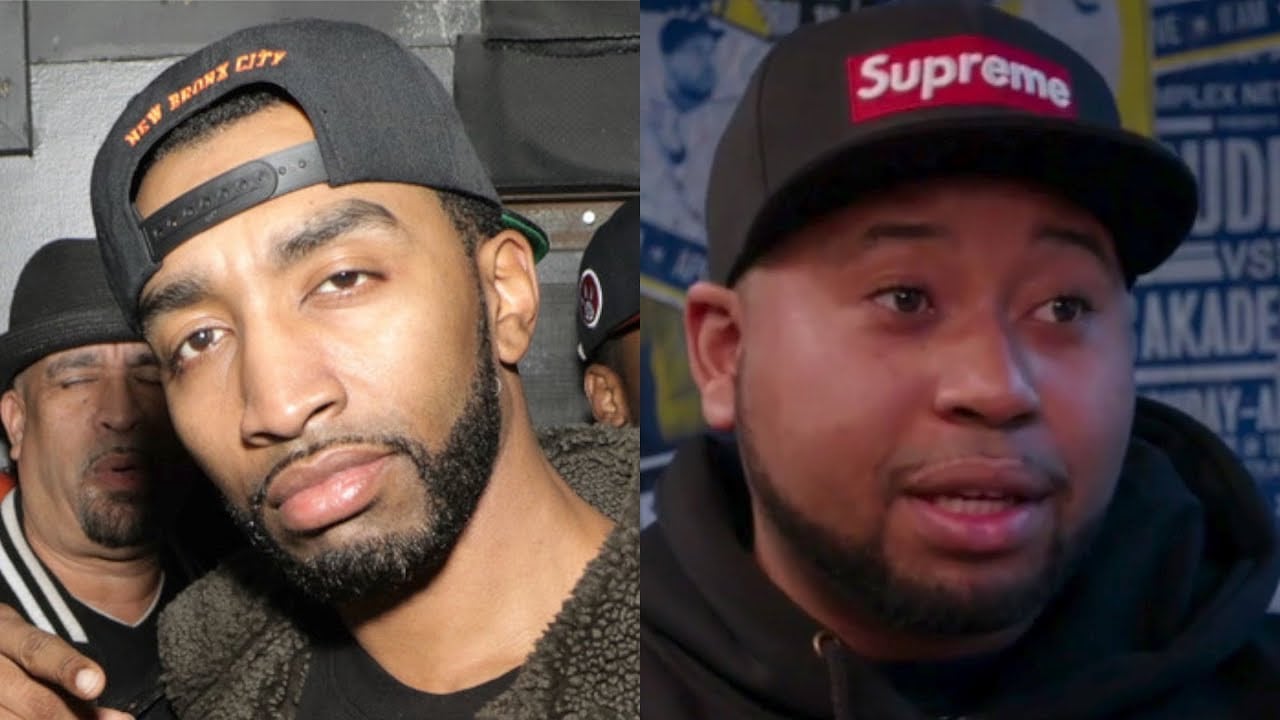 On the Uncensored Truth Podcast host O'God and Sam Ant talked about the comments that Mysonne made on social media concerning Tekashi 6ix9ine being pistol whipped, robbed and beaten. Mysonne had strong words for DJ Akademiks, as well.
Mysonne and DJ Akademics Beefing?
O'God and Sam Ant addressed the comments by first saying they really don't have any information on whether DJ Akademiks made negative comments or not. However, Mysonne felt the need to address the situation with 6ix9ine on a social media.
O'God and Sam Ant mentioned that there are some real issues with young rap artist showing off their jewelry and money. People are looking for the "come up" people are hungry, thirsty and petty. You open up yourself to be robbed when you flaunt your wealth. While there is nothing wrong with having nice things they just don't get the reasoning behind boasting about it on social media.
Who is Mysonne?
Mysonne is a rap artist from the Bronx, New York and the owner of Universal Soldierz Entertainment. As a teen Mysonne kept out of trouble by playing at the famous Rucker Park in NYC. Mysonne began engaging in the hip hop culture and battling with hip hop greats DMX and Shyne. He released a lot of mix tapes and collaborated with rap artist DMX. Mysonne was signed to Def Jam label. The recorded his debut album, Life Teaches and Reality Bites. Mysonne was arrested before his album was out on double armed robbery and sentenced to 14 years in prison. His sentence was later reduced to 7 years. Mysonne has always maintained he was innocent of all charges.
In 2001, while Mysonne was still in detention he founded the organization Universal Soliderz Entertainment, with the motto "Trust, Respect and Integrity". Once Mysonne was released in 2006 he devoted his life  to his career and bringing positive thinking to people with morality and principles.
It sounds like Mysonne is really interested in changing the trajectory for more positive ways of thinking and being in the hip hop culture. He certainly is concerned about young rap artist learning how to live in a world that for the most part promotes violence instead of peace and harmony.
If we don't talk about Hip Hop News, who will?
O'God and Sam Ant make a great argument on who will inform the people on hip hop culture? If social media and podcast shows don't bring the latest news in hip hop who will? Certainly not, ABC, NBC, CNN or any of the large broadcast networks. The large news networks are not interested in reporting hip hop, only if there is a tragic story, then you might hear a quick mention on those outlets. However, social media, podcasts such as The Breakfast Club, Uncensored Truth, Hip Hop News Uncensored, Sway In the Morning, etc, bring all of things hip hop, regardless of the content.
Although, some people complain about hip hop news outlets with the belief that they troll for the information on the regular. Let's face it people are nosey. We all love a good storyline. We all want to know about the lives of famous people. The reality is social media is here to stay.
Take a listen to O'God and Sam Ant! Truthfully, the are the best at what they do!!!!
For more Hip Hop Entertainment News go to our YouTube channel, Hip Hop News Uncensored