YFN Lucci May Testify in Young Thug's Case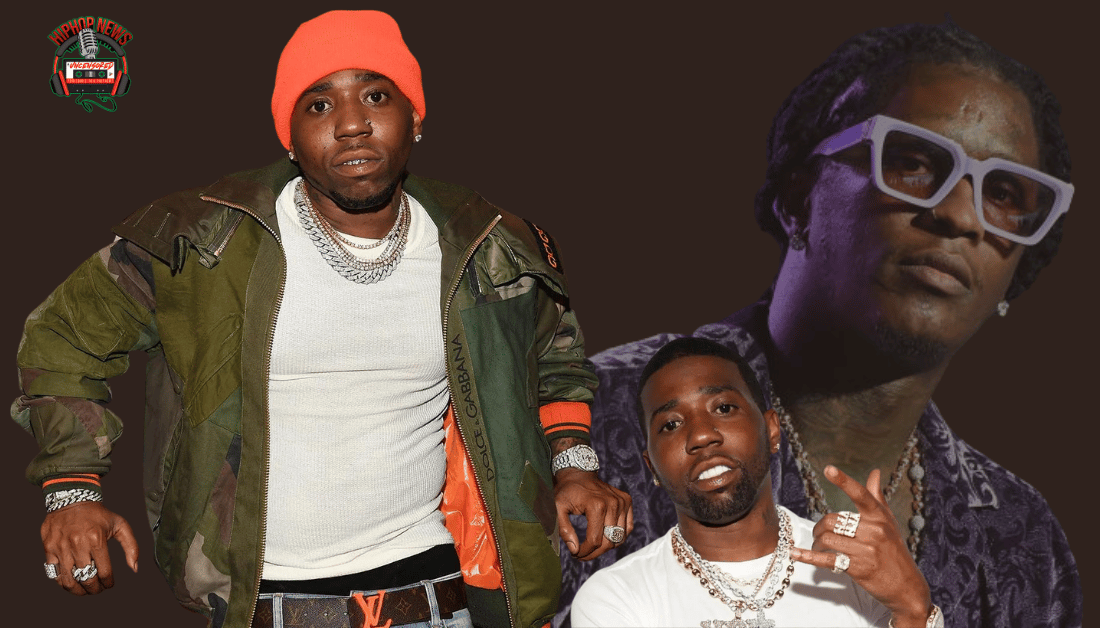 YFN Lucci May Testify in Young Thug Case. Apparently, his name was on a list of possible witnesses. This could be problematic.
Will Lucci Take The Stand Or Not?
YFN Lucci May Testify In Young Thug's Case. As the case against Jeffrey"Young Thug"Williams heat up. More and more details are revealed.
According to TMZ, claims of Rayshawn"YFN Lucci" Bennett is not a witness. That is, he will not be testifying during Willams trial.
However, it was first thought Bennett was on some kind of list. However, some sources are now refuting this.
One thing is for sure Williams case is really messy. Several defendants have taken plea agreements. And the list continues to widen.
We have heard some of the defendants helped to make Williams case worst. It appears that Williams has become the center of the case.
In other words, the FBI allegedly wants Williams more than any others. Furthermore, Williams appears to be getting shafted.
Having said this, Bennett's attorney Drew Findling says he is not a witness. If that is so, why are sources saying Bennett is?
Therefore, claims of Bennett having anything to do with the case are false. In fact, Findling claims Bennett has not be subpoenaed.
And, he makes it clear that.
We're told, "Any party can announce for example that Abraham Lincoln is on their witness list, but those words alone are meaningless. So, to be 100% clear, Rayshawn Bennett (Lucci) will not be a witness in the YSL case."
This should clear up any rumors. Although, I don't think it will. Especially since, Bennett is currently behind bars.
He is awaiting trial in an un related case. Surprisingly, both rappers are in Georgia prisons. Also, both rappers are bitter rivals.
So, this could be why people think Bennett would testify against Williams.
Check out the video above for more details.
Hip Hop News Uncensored. It's the Leader in Hip Hop content on YouTube