Rick Ross Links Up with Gucci Man After Hospital Stay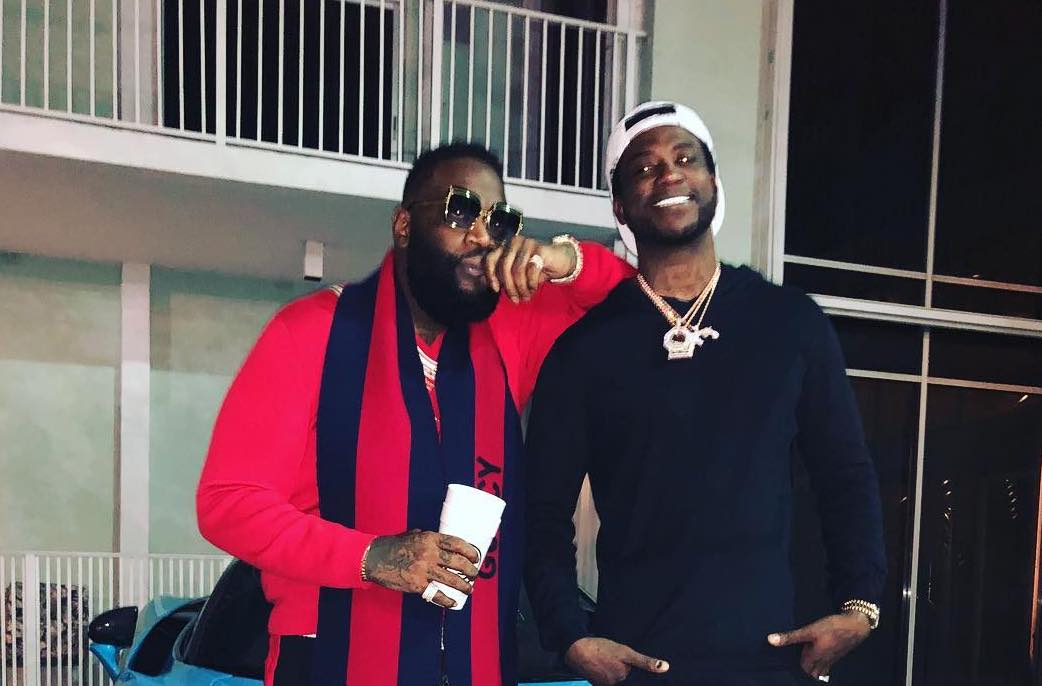 Gucci and Ricky Rohzay
After a brief scare and entrance to the hospital, Rick Ross was able to hook up with Gucci Mane. In another public appearance, Rozay met up with frequent collaborator and friend IRL Gucci Mane as the two men posted a few pictures as evidence of the link up.
Gucci Mane was noticeably happy to see RR in better health, they both took the opportunity to let fans know that their joint collabos are on the way.  The compilation 1017 Eskimo Boys Vol. 1 project is set to arrive in the future, with Rick Ross stressing his project Port of Miami 2: Born to Kill, his 10th studio album. The album follows up Ross's debut 2006 platinum album Port of Miami. Excited. Hopefully we'll get a "Hustlin 2" on the project.
Let's leave you with some words of wisdom from Rick Ross. Huh! For more Hip Hop News, check out our YouTube channel, Hip Hop News Uncensored.