Rapper YNW Melly Charged With Witness Tampering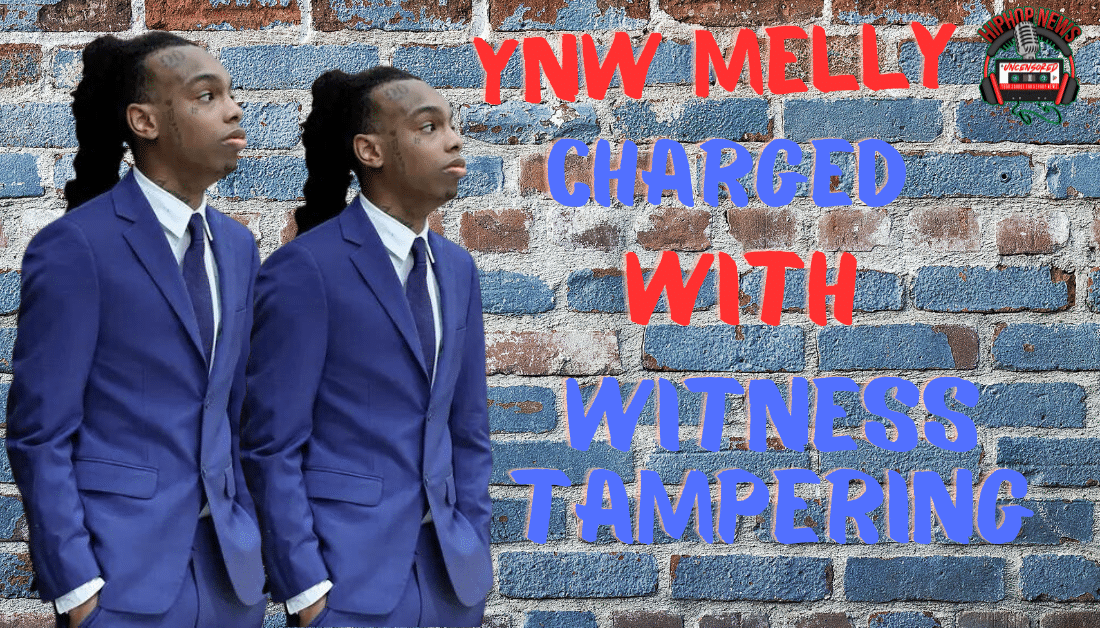 Rapper YNW Melly Charged With Witness Tampering. Famous rapper YNW Melly has been charged with witness tampering in his ongoing double murder case. The 20-year-old artist, whose real name is Jamell Demons, is already facing charges for the alleged murders of two of his close friends, Christopher Thomas Jr. and Anthony Williams. The news of witness tampering has left many fans and legal experts stunned, as this development could significantly impact the case outcome.
Rapper YNW Melly Charged: Tampering with Witness Testimony
Rapper YNW Melly Charged With Witness Tampering.
The prosecution has leveled serious charges against YNW Melly.
They are accusing him of tampering with witness testimony in his double murder case, as stated by AP News.
This unexpected twist in the trial has raised eyebrows and intensified the public's interest in the proceedings.
Witness tampering is a criminal offense that can undermine the justice system's integrity,
It involves attempting to influence or intimidate witnesses to change or withhold their testimonies.
YNW Melly could face severe legal consequences, including additional charges or a longer sentence if convicted.
Legal experts speculate that witness tampering charges could have far-reaching implications for YNW Melly's case.
The defense will likely argue that these charges are unfounded or based on weak evidence.
At the same time, the prosecution will use them to portray the rapper as someone desperate.
In his attempt to manipulate the trial's outcome.
The court must examine the veracity of these allegations carefully
And weigh the impact of witness tampering on the overall case.
Hip Hop News Uncensored. It's the Leader in Hip Hop content on YouTube!
Shocking Development in Double Murder Case
It's bad enough that YNW Melly did not get a bond, especially after the other defendant was granted one.
Now, he is being hit with witness tampering charges.
This does not look good for his upcoming re-trial on double-murder orders.
And it may significantly affect the outcome of his new trial, as stated by XXL Mag.
However, there seem to be many variations in the witness tampering allegations.
Some speculate that the allegations may be difficult to prove.
Many had hoped for a swift resolution to the trial.
But with this unexpected development, the case may take an even more complex and protracted turn.
The legal battle for YNW Melly will test the abilities of both the defense and prosecution.
While the court will need to ensure a fair trial in light of the witness tampering charges.
As the practice of YNW Melly continues to unfold, the witness tampering charges have added a new layer of intrigue.
The rapper's fate now hangs in the balance, with his legal team tasked with mounting a solid defense against the accusations.
Meanwhile, the prosecution will strive to prove that YNW Melly attempted to obstruct justice by tampering with witnesses.
The outcome of this trial will not only determine the future of YNW Melly's career
And, it will also serve as a significant test for the criminal justice system's ability to prosecute.