N.O.R.E. Makes Peace With Cam'Ron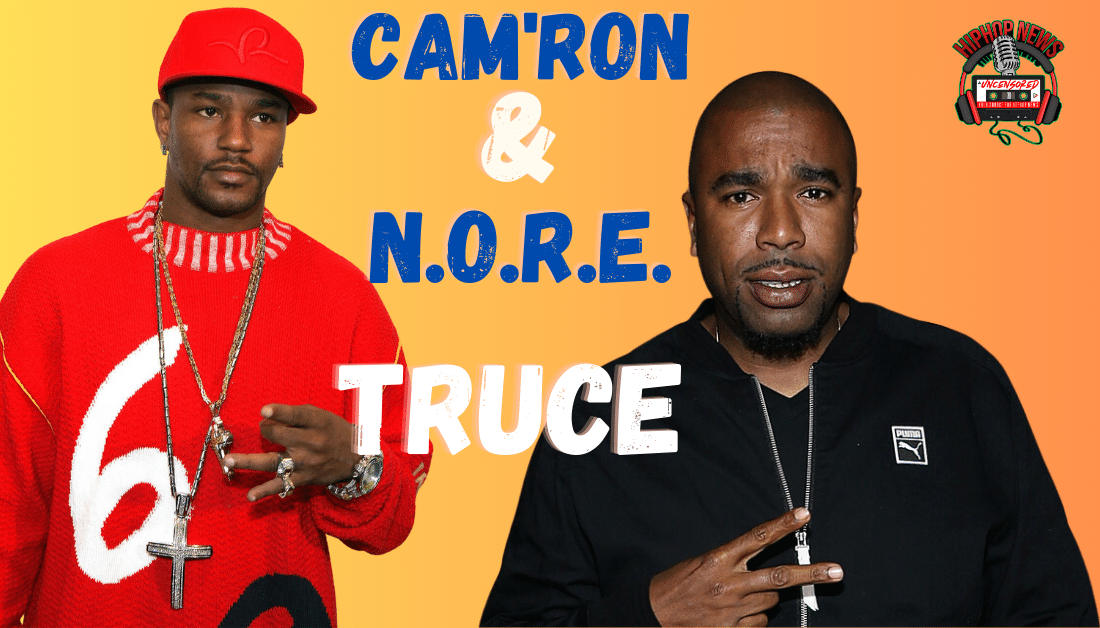 N.O.R.E. Makes Peace With Cam'Ron. They have mutually resolved their differences. What were they squabbling about anyway?
N.O.R.E. Calls A Truce With Cam'Ron
N.O.R.E. Makes Peace With Cam'Ron. N.O.R.E. admits the situation got out of hand with Cam'Ron.
The issue with N.O.R.E started with a video by Joe Budden in February.
Here is a quick recap of the conversation,
"You know what's crazy? I'm looking at these rappers trying shows now — you know, rappers from our era — and they are so failing,"They doing sports shows, they doing comedy shows. They talkin' about, 'Yo, I'm up. I'm just doing this for fun.' No you are not!"
Although it was a broad statement, Cam'Ron took it personally, as stated by TMZ.
Perhaps, Joe could have smoothed it over. But Joe did not.
So, Cam'Ron jumped into N.O.R.E. D.M.'s,
"Damn @therealnoreaga told you I couldn't trust you. Lolol. Im just f**king wit ya, but what other rapper from the 90's got the sports and cooking show? U know u my n***a for life. But ya man h*e buddons threw u under the bus on the very [next] episode said he didn't know who u was talking bout. I don't give a f**k how his numbers is N.O. Stay away from that crack head!!!!"
Cam'Ron sent a direct hit at N.O.R.E and Joe.
N.O.R.E. claims Cam'Ron did not have to blast him on social media.
That is when N.O.R.E. reached out to Cam'Ron.
Vibe reports N.O.R.E. said, "Just talked to Cam; we good!!!
There was a phone conversation between the veteran rappers.
Afterward, N.O.R.E. and Cam'Ron worked everything out.
Here is how N.O.R.E. made peace with Cam'Ron,
Me and you are friends from the 90s.
You have my real life phone number.
You hung out with me for days before you did Drink Champs just to make sure I was the same yalla that you know.

If you thought at any time I was going at you,
Why would you go to the internet 1st? pic.twitter.com/tFdnwXaBRN

— N.O.R.E (@noreaga) April 30, 2023
I commend N.O.R.E. for taking the high road. Things could have gotten even worst.
Fortunately, N.O.R.E. did the right thing. Now, it's Cam'Ron and Joe's turn.
This situation has already gotten ugly. However, there is always room for reconciliation and peace.
Hopefully, Cam'Ron and Joe can squash their beef.
Hip Hop News Uncensored. It's the Leader in Hip Hop content on YouTube.