John Lewis, Civil Rights Leader, Dies At 80!!!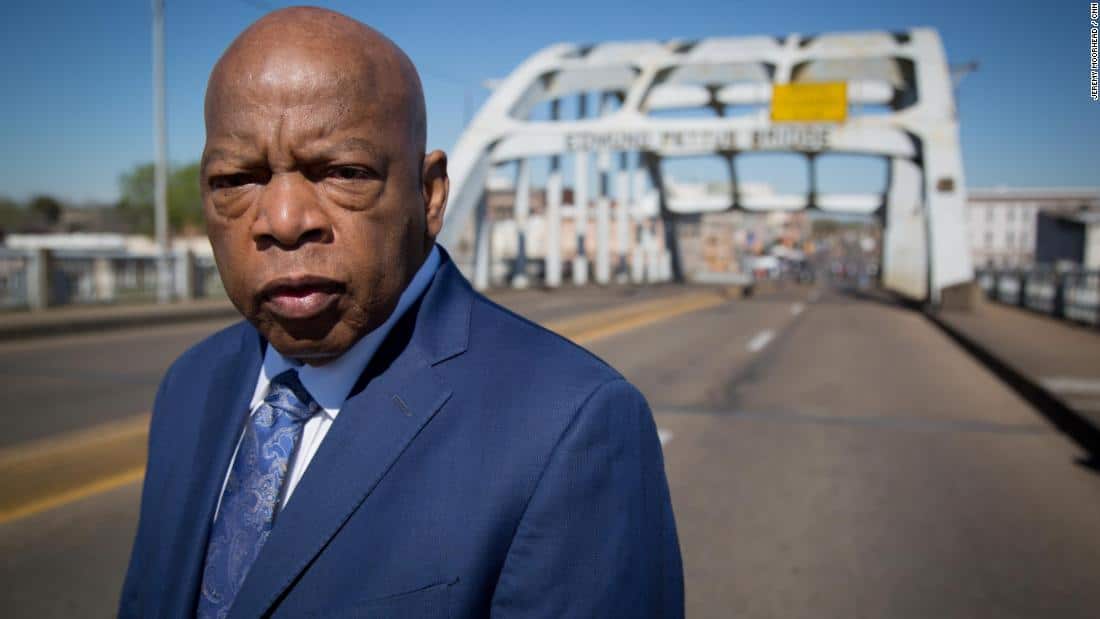 John Lewis, iconic civil rights leader and Representative of Georgia's 5th Congressional District, dies of pancreatic cancer. Just last December he was diagnosed with Stage 4 pancreatic cancer. Lewis found out the diagnosis while visiting the doctor for a check-up.
John Lewis First Diagnosed With Pancreatic Cancer Back In December of 2019
When first diagnosed late last year, Lewis wrote in a statement –
I HAVE BEEN IN SOME KIND OF FIGHT FOR FREEDOM, EQUALITY, BASIC HUMAN RIGHTS FOR NEARLY MY ENTIRE LIFE. I HAVE NEVER FACED A FIGHT QUITE LIKE THE ONE I HAVE NOW.

"THIS MONTH IN A ROUTINE MEDICAL VISIT, AND SUBSEQUENT TESTS, DOCTORS DISCOVERED STAGE 4 PANCREATIC CANCER. THIS DIAGNOSIS HAS BEEN RECONFIRMED.
While the diagnosis was grave, Lewis remained optimistic, saying –
"WHILE I AM CLEAR-EYED ABOUT THE PROGNOSIS, DOCTORS HAVE TOLD ME THAT RECENT MEDICAL ADVANCES HAVE MADE THIS TYPE OF CANCER TREATABLE IN MANY CASES, THAT TREATMENT OPTIONS ARE NO LONGER AS DEBILITATING AS THEY ONCE WERE, AND THAT I HAVE A FIGHTING CHANCE."

"SO I HAVE DECIDED TO DO WHAT I KNOW TO DO AND DO WHAT I HAVE ALWAYS DONE, "I AM GOING TO FIGHT IT AND KEEP FIGHTING FOR THE BELOVED COMMUNITY."
Tributes were pouring in as quickly as John Lewis made the announcement back in December.
Upon his death late last night, The Guardian reports that in tribute, Barack Obama said Lewis –
"LOVED THIS COUNTRY SO MUCH THAT HE RISKED HIS LIFE AND HIS BLOOD SO THAT IT MIGHT LIVE UP TO ITS PROMISE".
Obama also said it was –
"FITTING THAT THE LAST TIME JOHN AND I SHARED A PUBLIC FORUM WAS AT A VIRTUAL TOWN HALL WITH A GATHERING OF YOUNG ACTIVISTS WHO WERE HELPING TO LEAD THIS SUMMER'S DEMONSTRATIONS IN THE WAKE OF GEORGE FLOYD'S DEATH".
John Lewis has served in Congress for 3 decades, since 1987, and was in his 17th term.
RIP Mr. Lewis! You fought the good fight, stirred up 'good trouble'. Now, it's time for the rest of us to grab the baton!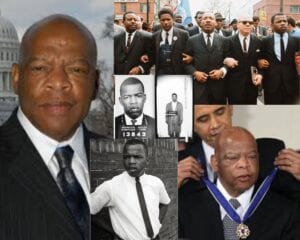 For more news, check out Hip Hop News Uncensored. It's the best YouTube channel for Hip Hop.