Jackie Long Of ATL Hints At Movie ATL2!!!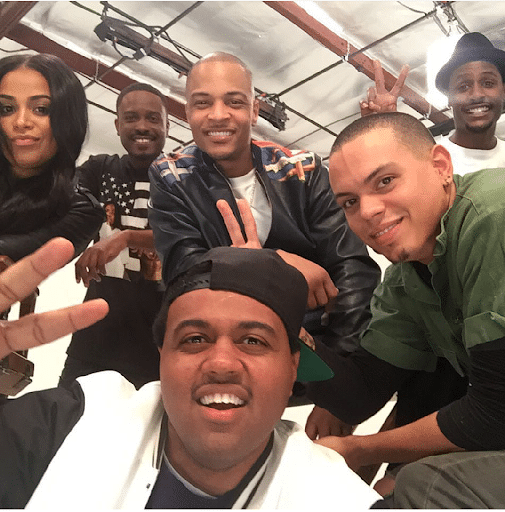 Jackie Long Of ATL Hints At Movie ATL2. The classic cult movie was made in 2006. The ATL movie  was a hit with audiences. As a matter of fact it was just on television.
Jackie talks about working with T.I.
Jackie Long of ATL hint at movie ATL2. You all might be saying I know this actors work but who is he? In an exclusive interview with hosts O"God and SamAnt of Hip Hop Uncensored Podcast Jackie talks about his acting career. Especially, his role in the hit movie"ATL."Jackie was the character Esquire. Esquire was Rashard's(T.I.) friend in the ATL.
But some of you have probably seen Jackie in commercials and television shows like Moesha, as reported on Flaunt. One of the most famous roles Jackie portrayed was in the movie ATL starring rapper Clifford Harris aka T.I., Lauren London, Evan Ross, Mikelti Williamson, Tasha Smith, Malika and Khadijah, Albert Daniels, Keith David, Big Boi, Jason Weaver and of course Jackie Long. This was one of my all time favorite movies.
In the discussion with Hip Hop Uncensored  Jackie mentioned how great it was to work with T.I. and all the other cast of the film. Also, Jackie hinted at another ATL movie possible happening in the future.
In addition, Jackie talked about his other acting roles. In case you all don't know Jackie was on the hit reality series "Real Husbands of Hollywood" and is currently a cast member of "Games People Play." I think that Jackie can pull off any role because he has a wide range of acting skills under his belt. You really don't want to miss this interview. I wish the brother continued success.
Check out the video above for more details
For more Hip Hop Entertainment News check us out at Hip Hop News Uncensored. It's the best YouTube channel for Hip Hop.