Has Jim Jones Really Lost It?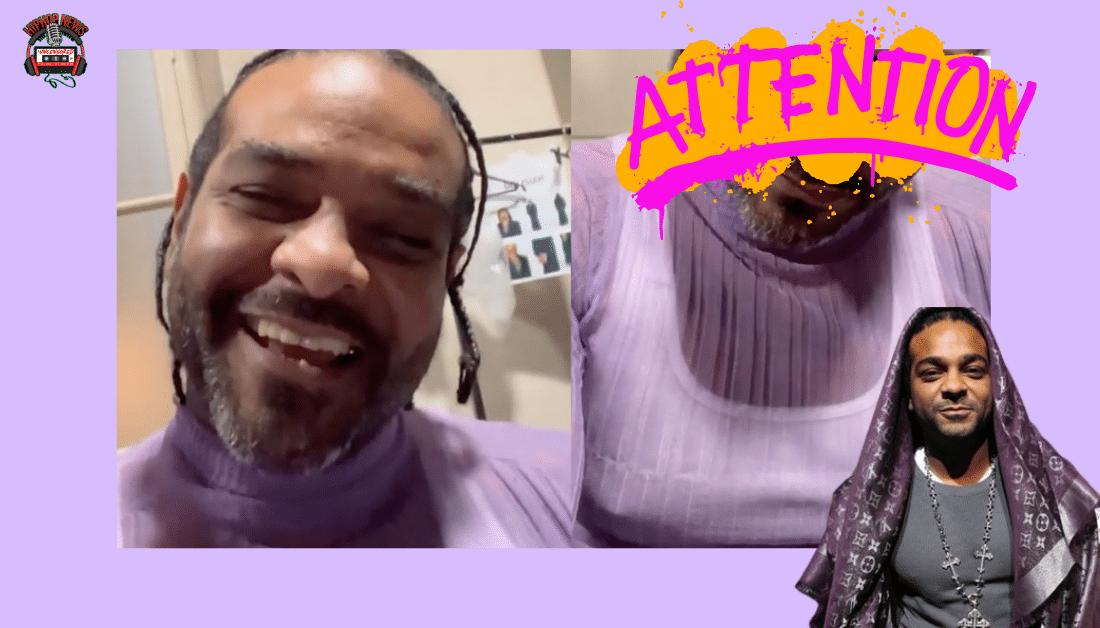 Has Jim Jones really lost it? Some people seem to think Jim is on some new sh**t. Or could it be Jim likes to be pampered?
Is Jim Really A Metro Sexual?
Has Jim Jones Really Lost It? Are people really making too big a deal of Jim's attire? Are we seeing another side of the rapper?
Whatever the case, some people are questioning Jim's choice of wearing a women's purple blouse. And, he is getting a lot of heat, as a result.
Here's the thing, Jim was invited to walk the runway in Paris. It's possible that Jim was asked to wear purple attire.
However, could Jim refuse to wear the purple blouse? Or did he not have a choice? After all, runway models were very eccentric lavish clothing.
Designers are always looking to Wow the crowd. For sure, Jim wearing a women's purple blouse would give that effect. Wouldn't you agree?
Having said this, let's take a look at what Jim's thoughts were, as reported by Hip Hop Lately. In an Instagram live clip, Jim talked about it.
View this post on Instagram
With that being said, it sounds like Jim was really just having fun with dressing up. The issue with Jim wearing a purple blouse is due to some seeing him as a hardcore rapper.
So, it is difficult to imagine Jim being an alleged "metrosexual" (a young, urban, heterosexual male with a liberal political view, an interest in fashion, and a refined sense of taste.
According to the definition of metrosexual Jim could be exploring other fashion tastes. Although, other parts of the definition may not fit Jim.
Be that as it may, I don't think Jim is changing his style. Do you?
Check out the video above for more details.
Hip Hop News Uncensored. It's the Leader in Hip Hop content on YouTube!