G Herbo Sues Ex-Manager Over Alleged $40M Fraud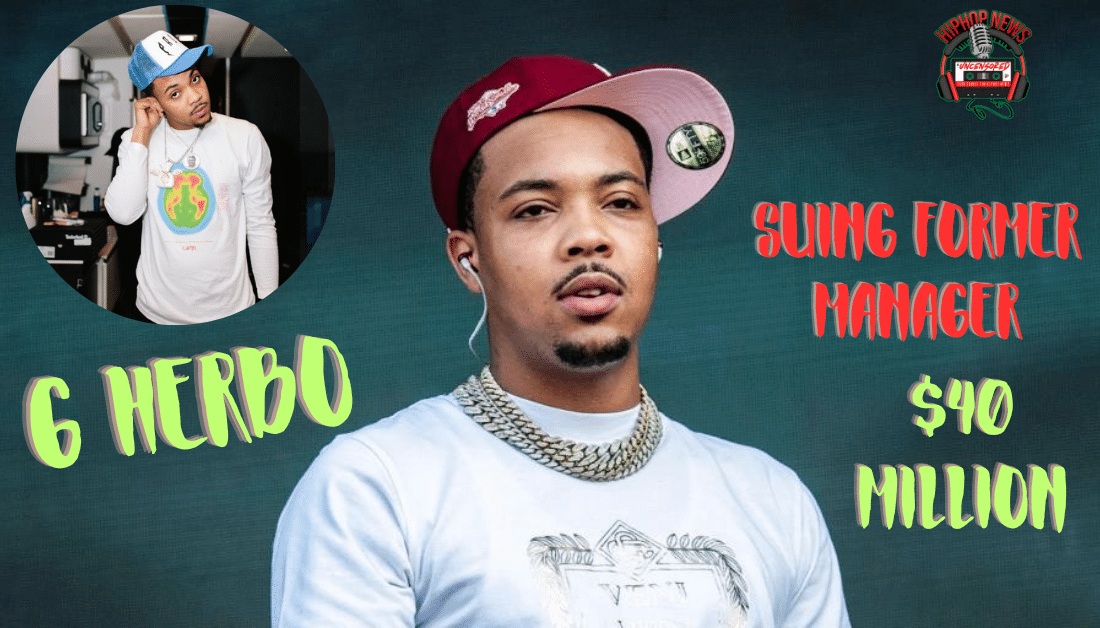 G Herbo Sues Ex-Manager Over Alleged $40M Fraud. Rapper G Herbo, known for his hit songs and powerful lyrics, has recently taken his ex-manager and label to court over an alleged $40 million fraud. The sensational lawsuit has sent shockwaves through the music industry, as Herbo accuses his former manager and label of manipulating his financial affairs and embezzling a staggering amount of money. With the legal battle underway, the world eagerly watches how this high-profile case unfolds and whether justice will be served.
Rapper G Herbo's Lawsuit: Alleged $40M Fraud
G Herbo Sues Ex-Manager Over Alleged $40M Fraud.
Herbert Wright III has filed a lawsuit against his ex-manager and label.
You are claiming that they have defrauded him of approximately $40 million.
The lawsuit alleges that the defendants misappropriated funds.
Including royalties and endorsement deals, without the rapper's knowledge or consent.
According to XXL Mag, legal documents obtained by them claim,
"Bowden's company Machine entered into unfair and one-sided deals with Wright to obtain his copyrights and other valuable rights," the documents read. "Bowden ensured that Wright would have no access to the millions of dollars that Wright had rightfully earned, and instead that Wright would be dependent upon Bowden to make even basic purchases for him."
The lawsuit further reveals that the alleged fraud occurred over several years.
With the ex-manager and label exploiting their positions of trust and authority.
It is alleged that the defendants, Joseph Bowden and Machine Entertainment, conducted "unfair" and one-sided" dealings.
This issue got further complicated when Herbo criticized a financial report by Bowden.
In this report, Bowden allegedly claimed Herbo owed them $8.4 million.
From what I can gather, financial records were allegedly concealed from Herbo.
Perhaps the accounting records were kept secret from Herbo.
This brings us to the alleged embezzlement by those named in the lawsuit.
Or someone in management may have misappropriated funds.
Now, it appears that Herbo may be left holding the bag.
G Herbo May Be Left Holding The Bag
And this could be why Herbo is fighting back by suing his former manager and record label.
Sadly, this sort of thing is commonplace with music artists.
Too often, artists neglect to keep their eye on the finances of their music.
Therefore, leaving them vulnerable to fraud and deception.
In this case, G Herbo may have to shell out millions.
As the legal battle continues to unfold, you can be it will only get more messier.
It's so important to be involved with every aspect of your career.
So, you can be vigilant against potential exploitation.
At the very least, you should be aware of your finances, as I mentioned earlier.
Here is another example that serves as a cautionary tale.
In business trust no one, especially those close to you.
Hip Hop News Uncensored. It's the Leader in Hip Hop content on YouTube!