Fired NFL Buccaneers WR Antonio Brown Tells His Side Of The Story!!!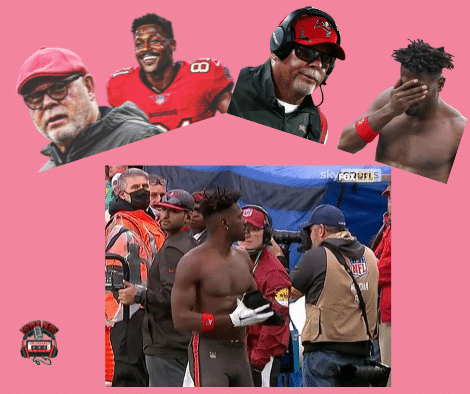 In a lengthy statement, Antonio Brown talks about why he was fired. We broke the story about the NFL wide receiver walking off the field during a game. Apparently, there was some kind of disagreement between Antonio and coach Bruce Arians. Now, we have Antonio's account of the events that led up to his being fired.
Did Antonio Suffer A Mental Breakdown Or Injury?
There is a lot of controversy surrounding what happened with Brown. At first, people thought he suffered some kind of mental break. Especially, because Brown walked off the football field rather abruptly during the third quarter of a game. In fact, Brown proceeded to take off his jersey, shirt, pads and walk onto the middle of the field. He then waved to fans as he strutted off. That was when some people thought Brown was having a mental breakdown. Because that was some odd behavior to have during a game.
Upon further investigation, we found out that Brown may have suffered an injury to his ankle, which was aggravated during the game. This is what Brown revealed during his statement,
"I took a seat on the sideline and my coach came up to me, very upset, and shouted, 'What's wrong with you? What's wrong with you?' I told him, 'It's my ankle.' But he knew that. It was well-documented and we had discussed it," Brown said. "He then ordered me to get on the field. I said, 'Coach, I can't.' He didn't call for medical attention. Instead, he shouted at me, 'YOU'RE DONE!' while he ran his finger across his throat. Coach was telling me that if I didn't play hurt, then I was done with the Bucs."
Clearly, Brown was livid. Wouldn't you have been? This is what allegedly prompted Brown to take drastic action. He went on to say,
"I know we were losing to the Jets and that was frustrating for all of us. But I could not make football plays on that ankle," he said. "Yes, I walked off the field. But there's a major difference between launching from the line and taking hits, compared to jogging off the field with a rush of emotions going through your mind. I am reflecting on my reaction, but there was a trigger. The trigger was someone telling me that I'm not allowed to feel pain."
Having said this, Brown appears to have proof that the coach knew about his ankle, as reported by ESPN. On Thursday, he posted screenshots on social media of alleged exchanges between him and the coach. In another post, Antonio admitted that none of his teammates were aware of what was going on. Also, he mentioned that his teammates were good to him, including quarterback Tom Brady.
Coach Bruce Arians Is Sticking To His Story
On Wednesday, Coach Arians stood firm on his decision. He is also saying that there was no such conversation between him and Brown. Whose account of the situation do you believe? Is it possible that Brown was too injured to continue in the game? Obviously, Brown does have some sort of injury. Allegedly, Brown had an MRI which shows bone fragments of his ankle. He has met with an orthopedic surgeon NYC.Dr. Martin O'Malley is a surgeon at the hospital. Apparently, Brown is already scheduled to have surgery. By the way, the Buccaneers did win the game against the Jets, the score was 28-24. At this time we are not sure what will happen to Brown's career. We will keep you posted on any new developments.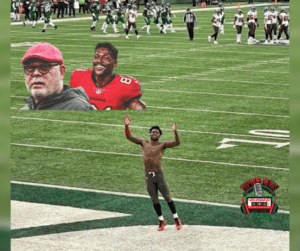 For more Hip Hop Sports News, check us out at Hip Hop News Uncensored. It's the leader in Hip Hop YouTube Commentary.