Janet Hubert Blames Will Smith For Her For Son's Suicide Attempt!!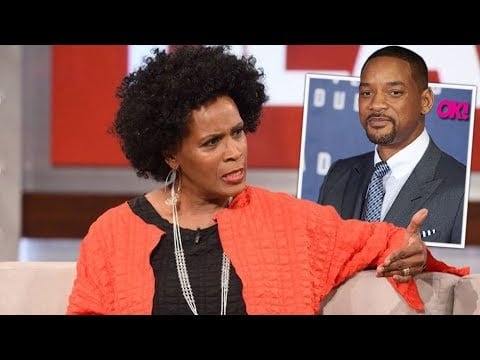 Janet Hubert blames Will Smith for her son's suicide attempt.
Janet Hubert was the famous mother and aunt on TV series, "The Fresh Prince of Bel Air"  that aired on Sept. 10, 1990 and end on May 20, 1996. Hubert was the first actress to play Vivian Banks in the series. Once again, Hubert went on social media and verbally bashed Will Smith. This time she is blaming Smith for her son trying to commit suicide.
It appears that Janet Hubert aka Aunt Vivian Banks has serious issues with Smith. In case you don't remember, there is bad blood between Smith and Hubert. Hubert's character Aunt Viv was replaced with actress  Daphne Maxwell Reid. Replacing Hubert with Reid was a very controversial move. The viewers loved Aunt Viv. It was difficult to get use to Hubert's replacement. Especially, since Hubert was the quintessential woman. Many young women inspired to be like Aunt Viv. She had it all, a family, career, and wealth.
On the Uncensored Truth Podcast host O'God and Sam Ant discussed the many rumors about Hubert's departure from the Fresh Prince of Bel Air TV series. There was some speculation that Hubert was fired and replaced with a lighter skin version for ratings. Also, some were saying that Hubert was hard to work with. Supposedly, Smith was behind her firing.
However, Hubert was tired of the speculations and decided to address her departure from the show on social media. Hubert stated that Smith wanted her to be subservient and submissive. He wanted everyone on the show to cater towards him but Hubert was as strong out spoken, as Sam Ant pointed out. Since leaving the show Hubert has had some odd behavior.
O'God does not understand how Hubert makes a correlation to her son' s attempt at suicide and blaming Smith. It does not seem to add up. Come on Hubert its been more than 20 years since your departure from the show. What is really going on with Hubert?
Aunt Vivian calls Will Smith an Ass hole
For more Hip Hop Entertainment News go to our YouTube channel, Hip Hop News Uncensored