Sydney Poitier, Iconic Actor And Academy Award Winner, Dies At 94!!!!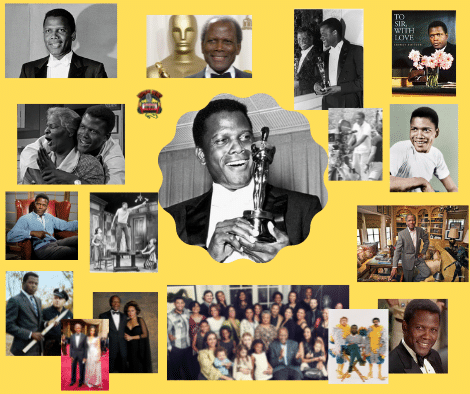 Sydney Poiter was an entertainment icon. Poitier was the first African American to win an Academy Award. The legendary actor broke racial barriers. He was the first Black man to win an Oscar in 1964.
Sidney The Actor, The Activist, The Man
There is so much I can say about Sydney Poitier. There has been no other actor who has impacted Hollywood. Son of poor tomato farmers from the Bahamas, Sydney was the epitome of success.
His performance in "Lilies of the Field" is forever, etched in the minds of his fans. When Poitier started his acting career, there were hardly any roles for Blacks. Most of the roles called for maids, butlers, pimps, whores, and drug dealers.
However, Poitier would only take roles that celebrated the diversity of African Americans. Unfortunately, Poitier is the last of the legends of Hollywood, as reported by USA Today. There is an extensive list of awards Poitier has won (Golden Globe, Screen Actors Guild Lifetime Achievement Award, Grammy, and Academy Award). Poiter transformed how Black actors are portrayed. The list of Poitier movies is very lengthy, however, from 1947 – 2008 he either starred or appeared in over 34 films. Some of the more memorable films would be (Lilies of the Field", A Raisin in the Sun, To Sir with Love, In the Heart of the Night, Guess Who's Coming To Dinner, They Call Me Mister Tibbs, Brother John, Buck, and the Preacher, Uptown Saturday Night, and Let's Do It Again), as reported by Wiki.
Poiter The Activist
Later in life, Poitier dedicated himself to philanthropy, activism and diplomacy. The actor, who maintained his Bahamas citizenship, served as the West Indies island's ambassador to Japan from 1997 to 2007. With his unique career, Sidney Poitier helped change many stubborn racial attitudes that had persisted in this country for centuries, according to Cinematoge. He has built bridges and opened the doors for countless artists in succeeding generations. Poitier was a greater supporter of the Civil Rights Movement. His efforts to create opportunities for Blacks are monumental.
Poiter The Man
Poitier is the father of six grown daughters. Poitier was married twice. But at the time of his death, he was with his wife Johanna Shimkus. One of Poitier's daughters Sydney Tamiia. It is difficult to separate Poitier the actor, activist, and man from his character. Because each part of him has become the sum total of his life and accomplishments. Also, there is no way I can put all of his great accomplishments into one story. Therefore, this is just a snippet of the life of one of the greatest actors of all time. Take a look at some of the clips from Poitiers films over the years.
Lilies of the Field (1963) – Consider The Lilies Scene
TO SIR, WITH LOVE (1967)- FIGHT SCENE
A Raisin In the Sun "Money is Life"
Sidney Poitier Wins Best Actor: 1964 Oscars
GUESS WHO'S COMING TO DINNER (1967) – Official Trailer
Sidney Poitier on making GUESS WHO'S COMING TO DINNER
In addition, Poitier directed movies, Buck and the Preacher, A Warm December, Uptown Saturday Night, Let's Do it Again, A Piece of the Action, Stir Crazy, Hanky Panky, Fast Forward, and Ghost Dad. During his illustrious career, Poitier worked with legendary actors, Ruby Dee, Harry Belafonte, Spencer Tracy, Katherine Hepburn, Richard Pryor, Bill Cosby, and Dianne Carroll just to name a few. We send out heartfelt condolences to the family of Mr. Sydney Poitier. REST IN POWER!!!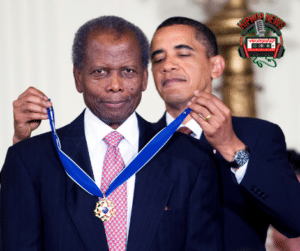 For more Hip Hop Entertainment  News, check us out at Hip Hop News Uncensored. It's the leader in Hip Hop YouTube Commentary.