EGYPXN Dead After Shooting Mother, Sister and Brother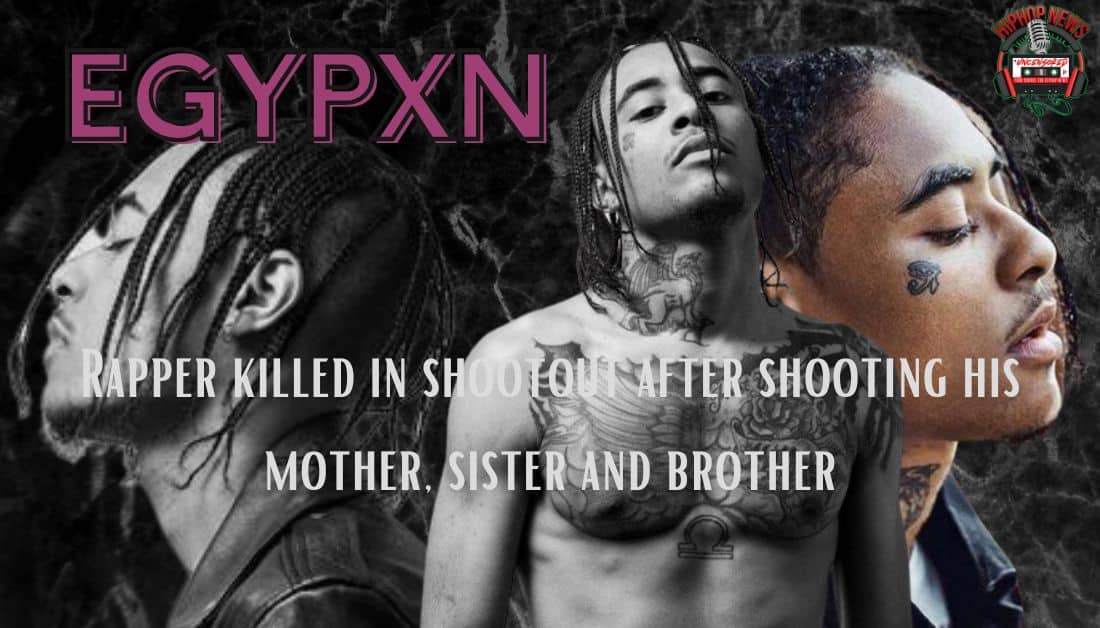 EGYPXN dead after police opened fire. The rapper was a suspect in the shooting of his mother, sister, and brother.
EGYPXN Dead After Shooting His Mother, Sister, and Brother – Released Music Video On Same Day
Rapper EGYPXN dead after shootout with police.
Reports pouring in that confirm that the embattled rapper shot his mother, his 21-year-old sister, and his younger brother who was just 12 years old.
This all went down after a forced entry into their Richmond home.
All three family members are in the VCU Medical Center Main Hospital with life-threatening injuries.
Ironically, the same day that all of this happened, his new music video for "Be Free" was released.
You can see the video below.
After the incident, a city-wide manhunt ensued for the rapper after he was identified as a suspect.
After catching up with him, Authorities attempted to arrest him before engaging in a shoot-out.
While one police officer was severely injured with a gunshot wound,  EGYPXN was struck.
He died from his injuries.
Here's the video that was prescheduled for the afternoon of the killing –
On EGYPXN's Instagram account, fans are expressing mixed feelings about the rapper.
In one of his posts, he says –
"I wasn't perfect but i tried. See you on the other side."
Yet another post reads –
"This world is of full of nothing but suffering and pain. The burden i've carried on my heart has finally reached it's peak. I will not be held captive or a prisoner. I rather return to source. REMEMBER, please be careful and considerate of how you treat ppl…Yu never kno what soemone is going through or when their breaking point is. I've reached mine. This world is all a test."
Clearly, he is reaching out for help in these posts.
However, tragedy caught up with him first.
Hip Hop News Uncensored. It's the Leader in Hip Hop content on YouTube!