Young MA Keeps The Suspense Going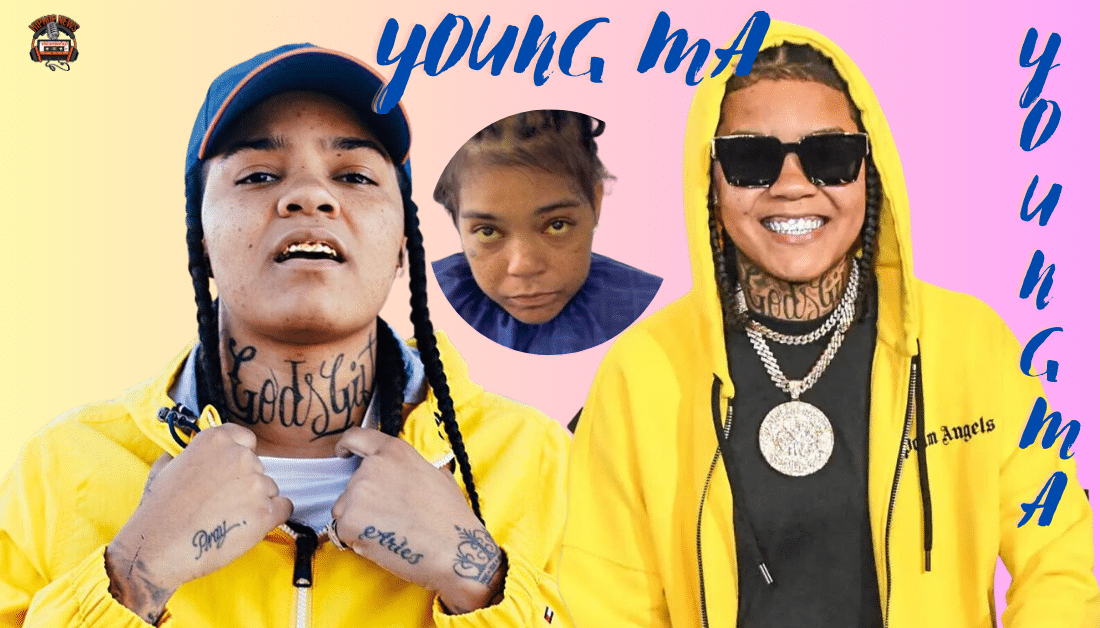 Young MA Keeps The Suspense Going. The rapper took to social media. She reassured her fans she was doing well.
Young MA Sends A Positive Message To Fans
Young MA Keeps The Suspense Going. There appears to be a cloud of mystery surrounding Young MA.
Although she admits she is sober, something seems off. That is, there may be something Young MA is not sharing.
In a report by XXL Mag., Young MA shared with her fans that she has made some wrong decisions.
Nevertheless, she has learned from her mistakes. And now she is turning over a new leaf.
In other words, she is making better choices. At the same time, she is working on new music.
Also, Young MA let us know a documentary is in the works.
We have all seen the photos of her on IG—especially the one with her sitting in the barber's chair.
This photo is what sparked the conversation about her health.
Furthermore, it causes some people to come to their conclusions.
To begin with, Young MA has been missing from the rap scene for some time now.
So, when the photo of her went viral, fans became concerned.
Unfortunately, Young MA looked thinner. At first, Young MA did not address the media.
Eventually, she revealed a little about her situation.
Young MA is still keeping us in suspense. Or so it seems.
Meanwhile, we saw another photo of Young MA; again, she looks fragile.
Hopefully, Young MA is on the road to recovery.
Be that as it may, we will continue to send light and love her way.
Check out the video above for more details.
The Hip Hop News Uncensored. It's the Leader in Hip Hop content on YouTube.