DJ Kay Slay Dead At 55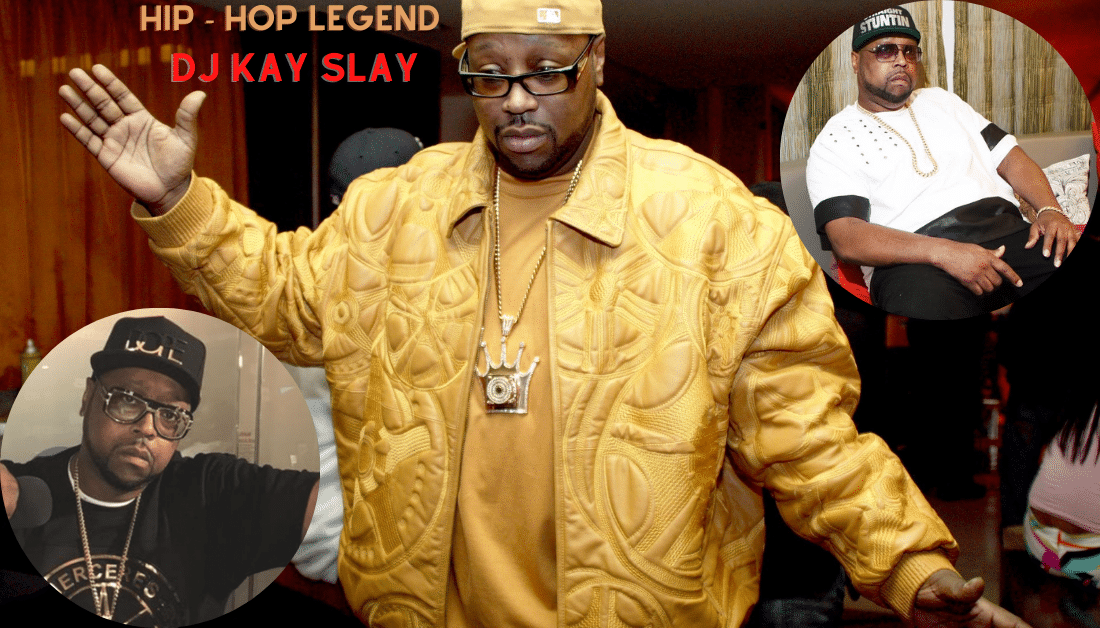 DJ Kay Slay Dead At 55. Keith Grayson was a hip-hop icon. Grayson was a legendary graffiti artist and a DJ from New York.
Grayson Was A Premier DJ For Decades
DJ Kay Slay Dead At 55. The East Harlem native was named "Hip-hop's One-Man of Insults", by the New York Times. And, he showcased that moniker in his music.
It was in 2003 Grayson released his debut album "The Streetsweeper, Vol.1." Then he went on to release a single, "Too Much For Me." His single featured rappers Loon, and Foxy Brown.
Not to mention, singer Ameri added her soulful sounds to the hit song. His music began to flourish.
Clearly, Grayson's musical influences were Grandmaster Flash, Grand Wizzard Theodore, and Kool DJ Red alert, as reported by Wiki.
DJ Kay Slay feat Loon, Foxy Brown, and Amerie – Too Much For Me
Originally, Grayson was known for his graffiti. In fact, his graffiti was featured in a 1983 hip-hop- documentary, "Style Wars." The graffiti movement made way for other hip-hop genres.
Soon young teens were driven by hip-hop break dancing and music. As the hip-hop culture emerged graffiti took a back seat. But that did not stop Grayson from evolving.
Style Wars – legendary graffiti documentary (1983) DVD RIP
Shortly after, the debut album he went to created four more studio releases (The Streetsweeper, Vol.2, The Champions: North Meets South, and More Than Just A DJ.
Of course, his hit song "Too Much For Me", peaked at number 53 on the Billboard charts.
In addition, the song featured cameo appearances by Swizz Beatz, N.O.R.E., Raekwon, WC, and Lloyd Banks. Also, it aired on MTV and BET.
Unfortunately, Grayson allegedly died from complications of having Covid 19. Kwame Grayson, his brother shared some of the details of his battle with the virus in December 2021.
Not only that, Kwame talked about how private his brother was. Therefore, they wanted to keep his illness private, as reported by AceShow Biz. However, his situation worsen and he decided to make the information public.
Condolence Are Pouring In For DJ Kay Slay
After hearing of Grayson's death hip-hop legends are sending their condolences. Wack 1oo was one of the first to react to his friend's death. Van Silk also shared this,
"My dear brother is gone. I've known him since he was 16 years old. He was my little brother. I introduced him to many and we did a lot of things together. We last talked in December because we were finishing up the 200 rolling deep project. He was gonna do his video part with MC Sha-Rock."
He went on to say, "hip-hop has lost a real gem.". Others in the hip-hop community are reacting to Grayson's death.
Rapper Maino mentioned this on Twitter, "you gave me a shot, and I never looked back. Thank you. Thank you for everything over the years my brother." 
We send out condolences, as well. Rest In Power!!!
Check out the video above for more details.
Hip Hop News Uncensored. It's the Leader in Hip Hop content on YouTube!