Chris Rock Gets Slapped By Will Smith On Live TV!!!!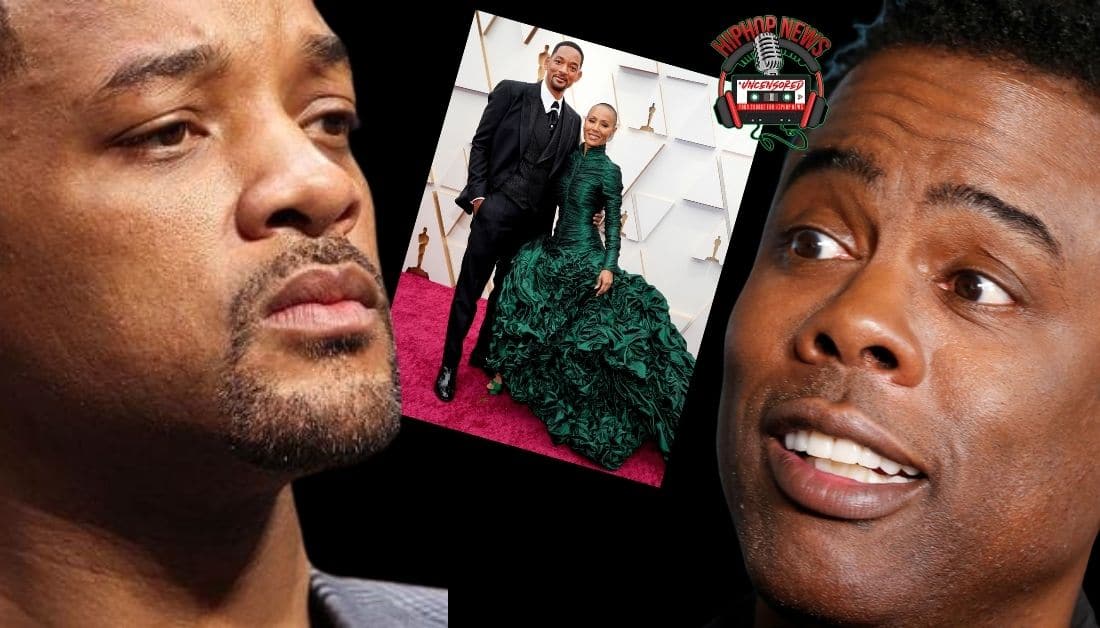 Chris Rock and Will Smith clash during the Oscars telecast because of a joke. And it all went down on live t.v.
Chris Rock and Will Smith Clash At The Oscars Telecast
Did Chris Rock just get slapped by Will Smith during the live telecast of the Oscars?
I don't know what I just witnessed.
But it looked like Chris Rock got decked by Will Smith on Live T.V.
It all went down during the telecast of the Oscars.
At first, I thought it may have been part of the act, but I don't think so.
Will Smith was really peeved off, and the show went mute for a minute.
Will Defends His Wife Jada After G.I. Jane Joke By Chris Rock
Chris Rock, a presenter, took the stage and started out making jokes about audience members.
But it looks like he picked the wrong people.
Will Smith and his wife Jada Pinkett Smith were sitting right there on the front row.
While pointing to Jada, Chris said –
"Jada, I love ya…G. I. Jane 2, I can't wait to see it, alright?"
The joke didn't land too well, and you could see it all in her face.
And the audience didn't know whether to laugh or not.
Then Chris said –
"it …that was a nice one, O.K."

"I'm out here…"
Before he could go on, he stopped in mid-sentence as he saw Will had gotten up out of his seat and was coming toward him.
Calling him by the name of Richard, as in the father of Serena and Venus in the movie Will acted in, Chris just stood there.
Will Smith walked right up to him and threw a punch.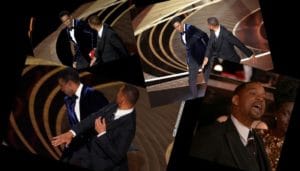 Then politely went back to his seat.
If that punch wasn't real, it sure had good sound effects.
Chris was clearly shaken, and stated –
"Oh Wow! Wow! Will Smith just punched the shit outta me!"
At that point, the telecast went mute for quite a few moments.
I don't read lips, but judging by Smith's lips I would say he was livid and used quite a bit of profanity toward the stage at Chris Rock.
Well, I found an unmuted version online. Watch it for yourself.
After a moment of silence on Chris' part, as he clearly didn't know what to do, he said –
"That was the greatest night in the history of television."
Trying to get himself back together, you can tell he was off a bit.
But he went on with the show smoothly.
Sean Diddy Combs Addresses The Altercation A Bit Later
Addressing the situation between Chris and Will, Sean Diddy Combs came on stage and commented –
"I did not know that this year was gonna be the most exciting Oscars ever."
"O.K. Will and Chris, we're gonna solve that like family at the Gold party. O.K.?

"But right now, we're moving on with love…"
Reports say that what Will said to Chris was –
"Keep my wife's name out your f—king mouth!"
Rock said –
"Wow dude, it was just a G. I. Jane joke."
And Will repeated –
"Keep my wife's name out your f—king mouth!"
And Rock replied that he was going to do just that.
Maybe it wasn't in good taste to joke about someone's bald head that has alopecia.
Hip Hop News Uncensored. It's the Leader in Hip Hop content on YouTube!