Interview With Layzie Bone About The Dark Secrets In Music!!!!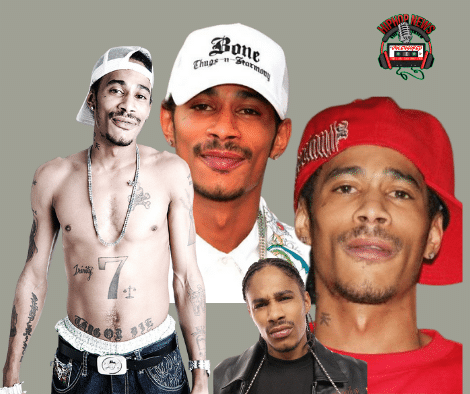 One of the legends in rap speaks candidly about music. Steven Howse better known as Layzie Bone from the rap group Bone-Thugs-N- Harmony speaks.
The Music Industry Is Complicated
Layzie Bone Stopped by The Hip Hop Uncensored Podcast to discuss Bone Thugs and Harmony and their Bad Record Deals. Layzie Bone explains how they were more famous than rich when the First single came out.
Howse describes how artists back then did not make much money. Also, he talked about the dark side of music.  He is the younger brother of fellow group member Flesh-N-Bone and cousin of group member Wish Bone. Layzie is also a member of the rap group Bone Brothers and CEO of the record label Harmony Howse Entertainment.
Check out this timely song which came out over 14 years ago "Crossroads." And, you must hear what the rapper shared during his interview with hosts O'God and SamAnt. You don't want to miss it.
Bone Thugs N Harmony – Crossroads
By the way, most of the members in the group were related.
Check out the video above for more details.
For more Hip Hop Entertainment  News, check us out at Hip Hop News Uncensored. It's the leader in Hip Hop YouTube Commentary.