Britney Griner Sentenced To 9 Years!!!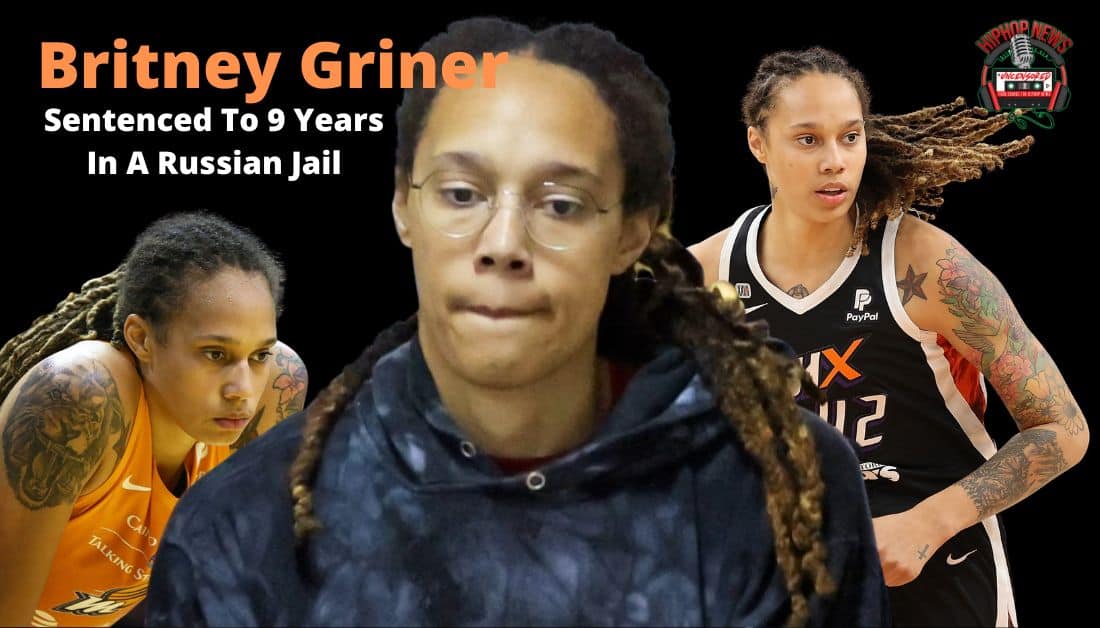 Britney Griner is sentenced to 9 years, after pleading guilty in a Russian court. President Biden vows to bring her home.
Britney Griner Sentenced After Pleading Guilty In Russia
WNBA superstar Britney Griner was sentenced today to 9 years in a Russian jail.
This, after pleading guilty in court for mistakenly packing hashish oil in her luggage back in February.
An act that she says she was deeply sorry for.
Griner was emotional before the judge, apologizing for "my mistake that I made" while requesting a light sentence.
In her statement, she expressed that she hoped the ruling "does not end my life", saying –
"I want to apologize to my teammates, my club, my fans and the city of [Yekaterinburg] for my mistake that I made and the embarrassment that I brought on them," the WNBA superstar said.

"I want to also apologize to my parents, my siblings, the Phoenix Mercury organization back at home, the amazing women of the WNBA, and my amazing spouse back at home."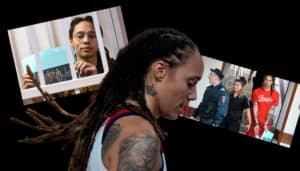 Regardless of her words, the Russian prosecutors argued that they believe that 31-year-old Griner intentionally brought the cannabis oil,
And for that reason, they request a sentence of 9 1/2 years and that she be hit with a big fine.
Griner, who was facing up to 10 years in prison, was ultimately issued a 9-year sentence.
Additionally, she is slapped with a fine of $1 million rubles ($16,300).
The U.S. classified her as being wrongfully detained.
After the ruling, President Joe Biden slammed the ruling and confirms that there is an offer for a prisoner swap on the table.
Calling the ruling unacceptable, he vows to do everything in his power to get Griner home soon.
In a statement released by the White House, President Biden says –
"I call on Russia to release her immediately so she can be with her wife, loved ones, friends and teammates. My administration will continue to work tirelessly and pursue every possible avenue to bring Brittney and Paul Whelan home safely as soon as possible."
After already being jailed for more than 5 months already, hopefully, she won't have to serve too much longer.
However, if that trade happens, it will include the release of a dangerous arms dealer nicknamed "The Merchant of Death" to be released from US prison.
Let's continue to pray for the return of Britney Griner to U.S. soil.
Hip Hop News Uncensored. It's the Leader in Hip Hop content on YouTube!