Another Person From GLOrilla's Concert Dies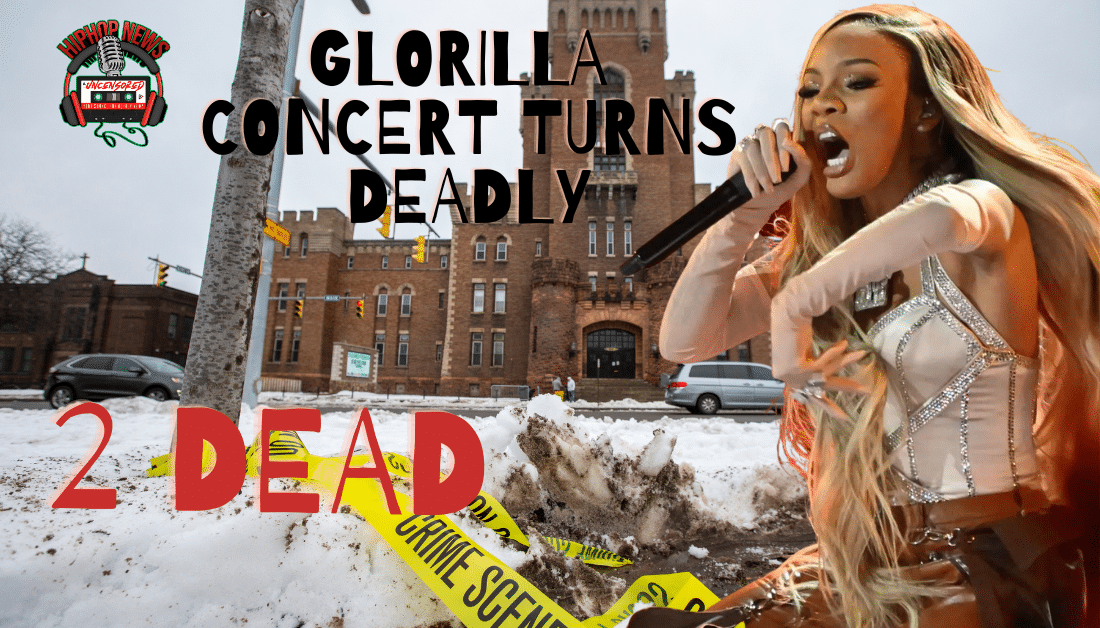 Another Person From GLOrilla's Concert Dies. GLOrilla and Finesse2tymes concert in Rochester ended in tragedy. There were several people injured.
Stampede At GLOrilla's Concert Leaves 2 People Dead
Another Person From GLOrilla's Concert Dies. The concert was held at the Main Street Armory. According to Vulture, fans responded to an alleged gun shot.
And, concertgoers started running for exits. Unfortunately, people were injured. Sadly, one died at the scene. New York Post reports, another person has died.
Mayor Malik Evans said,
"We do not have any evidence of gunshots being fired or of anyone being shot or stabbed at the scene," police chief David M. Smith said at a news briefing on Monday. Rhondesia M. Belton, 33, died in the hospital, two others were taken to the hospital in critical condition — one of them, a 35-year-old woman whose name has not been released, died late Monday — and the rest were treated for noncritical injuries. Belton worked for the City of Buffalo Traffic Violations Agency, Buffalo mayor Byron Brown tweeted on March 6, saying: "Her family, friends, and colleagues are devastated and left to mourn this tragic loss."
There may be some repercussions for GLOrilla. Especially since, 2 people have died. Furthermore, GLOrilla may have to pay hospital bills and funeral costs.
She tragically lost her life yesterday while attending a concert in Rochester. Her family, friends, and colleagues are devastated and left to mourn this tragic loss. Please keep her family in your thoughts and prayers. pic.twitter.com/7l6kjVwafB

— Byron W. Brown (@MayorByronBrown) March 7, 2023
This is such a tragedy. Of course, GLOrilla tweeted how heartbroken she is. In fact, this is what she shared,
I am devastated & heartbroken over the tragic deaths that happened after Sunday's show. My fans mean the world to me 😢praying for their families & for a speedy recovery of everyone affected 🙏🏽

— GloRilla 🦍 (@GloTheofficial) March 7, 2023

At this time, police are investigating what caused the stampede. It is possible the crowd size caused people to panic. We hope to hear more once the investigation is completed.
Having said this, GLOrilla's concert left another person dead. Not to mention, a third person is in critical condition. So, there may be another fatality. We certainly hope the third concertgoer makes it.
Important to note, the injuries sustained by the two dead people are not known. As I mentioned earlier, police have only given limited information. TMZ caught up with rapper Finesse2tymes. He shared his thoughts about the tragedy,
Rapper Finesse2tymes admits,
"Is shaking his head at the blame tossed his way following his performance at the ill-fated Rochester, NY GloRilla concert where 2 people were trampled to death."
Take a look at all the concertgoers.
This is what the crowd looked like at the Main Street Armory at 9:30pm last night. Capacity is 5k. Most of the people inside tried to get out the back (to the front doors) of the venue and many got trampled. One woman died, 2 others remain in critical condition. @news10nbc pic.twitter.com/w9LGIhsUJw

— Jennifer Lewke (@WHEC_JLewke) March 6, 2023

Upon seeing this photo, it is possible the venue was over its limit. Some of he local media say 5000 people were in attendance. If so, this could be the culprit for the stampede. In this case, we need more details.
Stay tuned!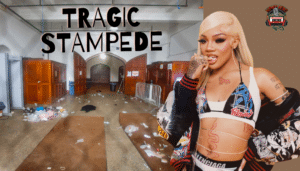 The Hip Hop News Uncensored. It's the Leader in Hip Hop content on YouTube