50 Cent Blasts Jay-Z For Dissing Eminem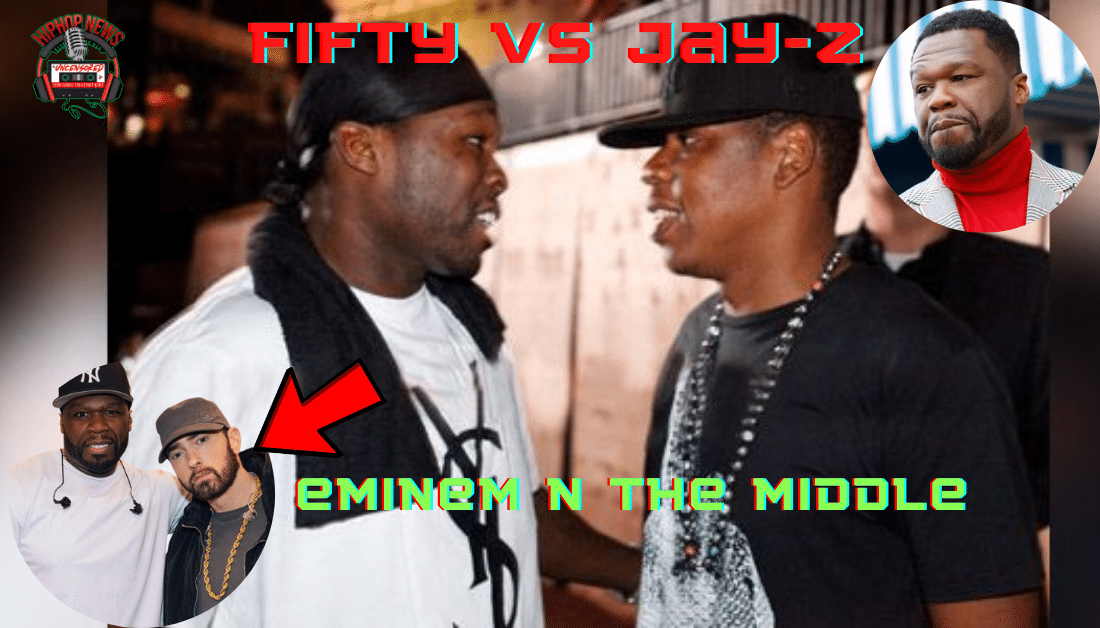 50 Cent Blasts Jay-Z For Dissing Eminem. Eminem requested 50 Cent to perform at the Superbowl LVI.
Eminem Almost Missed Performing At Superbowl 2022
50 Cent Blasts Jay-Z For Dissing Eminem. You already know Fifty don't play. Especially, when it comes to calling celebrities out on social media. Well, in Fifty fashion, he blasted Jay-Z.
Allegedly, Jay-Z did not want Eminem to include Fifty in his performance, as reported by XXL Mag. Apparently, this information was revealed by N.O.R.E on Drink Champs.
But are the rumors true? And, if so, will Jay-Z address what Fifty is saying or not? With that being said, here is what fifty said,
"He said 'the white guy called for 50 Cent.' So I said 'who's the white guy?' Cause I'm thinking it's Jimmy Iovine. And he [Jay-Z] said 'no Eminem called directly for 50.' And he said 'I can't do it if I can't bring 50 up.,'"
He then went on to say,
"Why would he have to say that should be the question?" Fif wrote, speculating that possibly Hov wasn't letting 50 perform at the Super Bowl before Em forced his hand. "NORE Your big homie is running around trying to look like a gay painter. LOL," he added, along with a palette emoji and painter emoji."
Wow! Where I come from those are fight words. Did Fifty go ham on Jay-Z or what? Keep in mind, that we don't know if Jay-Z did not want Fifty to perform or not? This is all speculation.
View this post on Instagram
Also, Eminem has not gone public with any of this information. Although, there could be some truth to the rumors. Especially since Fifty and Eminem are friends.
Be that as it may, I can see a beef brewing between Fifty and Jay-Z. By the way, do you think Fifty will be canceled for blasting Jay-Z?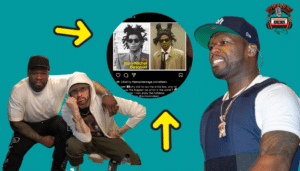 Hip Hop News Uncensored. It's the Leader in Hip Hop content on YouTube!