Hip Hop Youtuber Of Kollege Kidd Dies From Covid-19!!!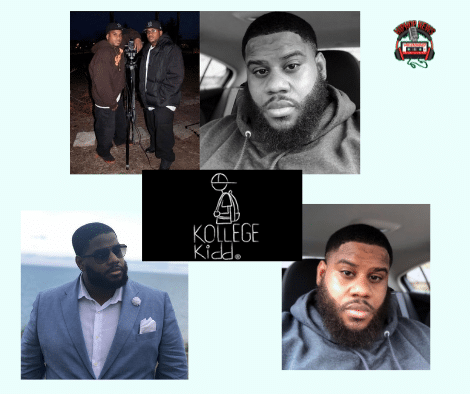 Ray Autry the co-founder of Kollege Kidd passed away. The popular hip-hop blogger and his twin brother both had coronavirus. Unfortunately, Raysean did not survive. His brother is still in the hospital.
The Leader Of The New Skool Bloggers
Raysean covered contemporary rap music and cultural commentary. Raysean had over 1.2 million followers on Instagram and over 371,000 YouTube subscribers, as reported by Hip Hop DX. It was Raysean and his brother Rich's success that paved the way for other YouTubers, including hip hop news uncensored.  Once the news spread people began to pay tribute to Raysean. Even DJ Vlad of Vlad TV shared this on tweeted this,
Man, this news about the co-owner of Kollege Kidd dying from COVID really hit close to him as a fellow media outlet. He looks like he's maybe 30 years old. I've never met either of those guys, but they have a page that I've been checking daily for years.

— DJ Vlad – VladTV.com (@djvlad) December 30, 2021
Raysean and Rich started the YouTube blog back in 2011. They were able to build their online presence into a leading hip-hop news source. Both Raysean and Rich were in college when they started Kollege Kid. Raysean was a graduate of Bowling State Unversity in Ohio.
Rasean was only 34-years-old at the time of his death. This is such a tragedy. Especially since we thought the coronavirus was under control. But there has been a surge in Covid cases in the United States recently. Apparently, the new virus "Omicron" has been more contagious. Raysean's burial is scheduled for January 10th, 2022.
However, Rich is still in the ICU fighting for his life. Family members have not told Rich about Raysean's death. And. with good reason. The brothers were extremely close. Giving Rich that kind of news may stop his recovery.
With that being said, our prayers are with Raysean and Rich's family.
For more Hip Hop Entertainment News, check us out at Hip Hop News Uncensored. It's the leader in Hip Hop YouTube Commentary.