Actor Forest Whitaker Becomes Involved In NBA Africa!!!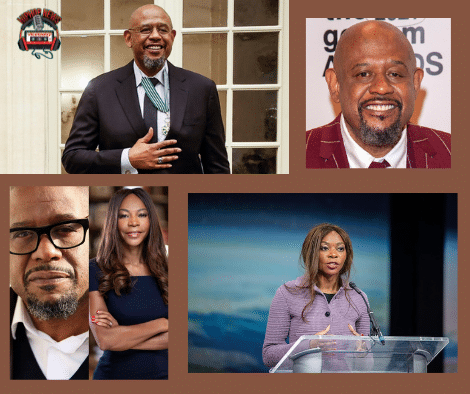 Critically acclaimed actor and activist Forest Whitaker becomes a strategic investor in NBA Africa. Also, Dr. Dambisa Moyo will be working alongside Forest. They are working to boost economic growth across the African continent.
Forest Whitaker And Dr. Dambisa Moyo Are Renowned Humanitarians
Forest is the CEO of the Whitaker Peace & Development Initiative (WPDI), a non-profit organization, as reported by NBA. The non-profit aims to promote the values of peace, reconciliation, and social development. The peace through sports program combines sports practice and tournaments with workshops and events aimed at disseminating values of tolerance, nonviolence.
Forest expertise in foreign peacekeeping efforts will help with planning. The peace through sports initiative will grow basketball's presence across the continent of Africa. Dr. Dambisa shared her thoughts about the new venture,
"I'm thrilled to become a strategic investor in NBA Africa as it plans to grow basketball's presence across the continent," Whitaker shared in a statement. "The game of basketball is incredibly inspirational, and my decade working in Africa has shown me how sports can be a transformative method of helping to foster peace, as well as an economic engine for socioeconomic development in areas of conflict. I deeply believe in the league's commitment to youth empowerment and am so excited to work alongside the NBA Africa family."
Dr. Dambisa is bringing her expertise as a consultant with World Bank and Goldman Sachs. Both humanitarians have a heart for empowering youth. Having been born in Zambia, Dr. Dambisa is prepared to meet the challenge of changing the trajectory of young people's lives. Especially, as it relates to promoting the game of basketball.
In case you don't remember, Forest has been one of Hollywood's most talented actors. Forest starred in the critically acclaimed movie "The Last King of Scotland." He has won a Golden Globe, Academy Award, Screen Actors Guild Award. In addition, NBA Africa's CEO Victor Williams had this to say,
"We are delighted to welcome Forest and Dambisa to the NBA Africa family," said NBA Africa CEO Victor Williams. "They are both accomplished humanitarians whose expertise, resources and guidance will add tremendous value to our existing investor group. We thank them for their commitment and belief in our efforts to use basketball as an economic growth engine and as a vehicle to positively impact the lives of youth across the continent."
NBA Africa is also the sponsor of the Basketball Africa League(BAL). Some of the programs that will benefit from this new initiative are, Jr. NBA, Basketball Without Borders, Africa, and NBA Academy Africa.
In addition, former President Barak Obama joined NBA Africa as another strategic partner. Not to mention, the NBA has a decades-long history in Africa. Hopefully, the efforts of everyone involved will promote the growth and development of Africa's youth.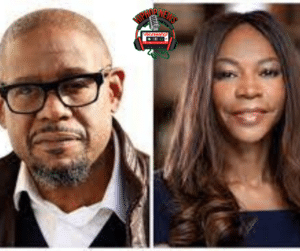 For more Hip Hop Business Social News, check us out at Hip Hop News Uncensored. It's the leader in Hip Hop YouTube Commentary.