Future Upset About Jay-Z Lyrics On 4:44!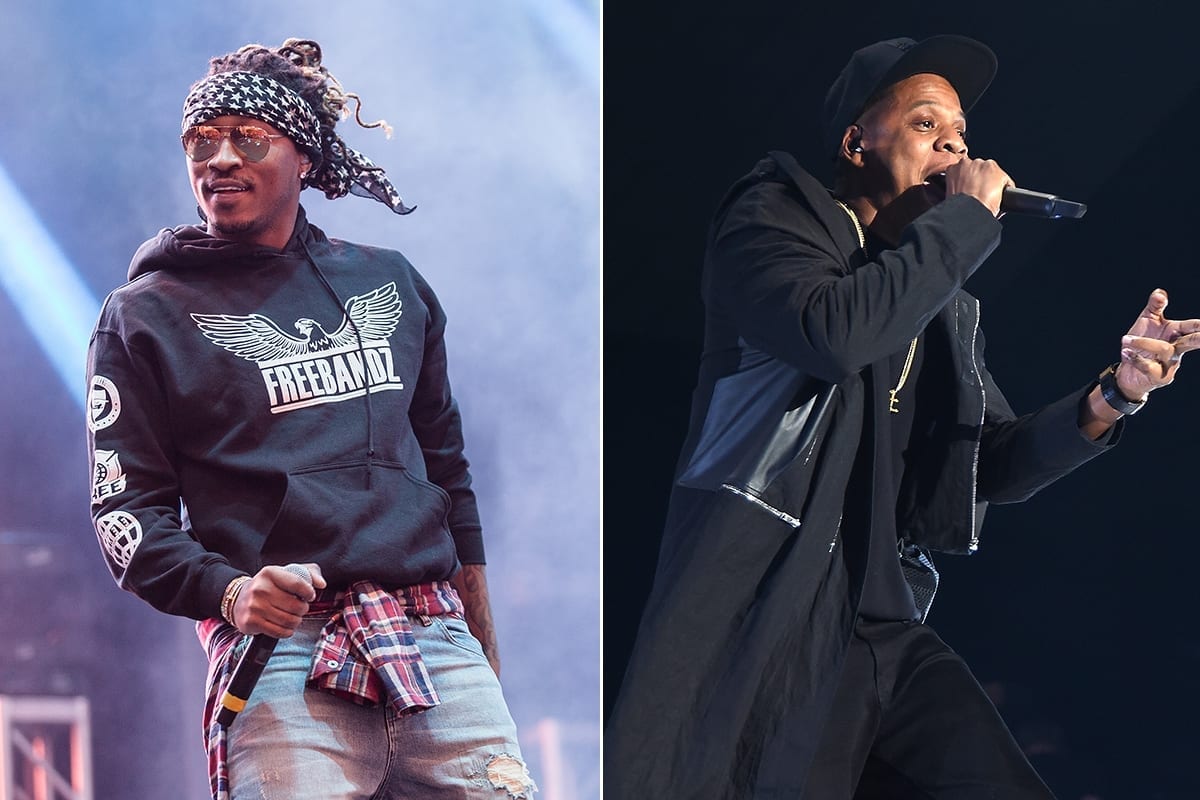 Future is upset about Jay-Z lyrics on 4:44 track. Apparently, rapper Future thinks Jay-Z really dissed him. Who would have thought that Future would have beef with Jay-Z. Was Jay trying to diss Future with his comment on the track or not?
Was Jay-Z talking about Future and his son on 4:44?
The " Killer Jay-Z" bar seemed to point directly at Future. Future has a son with singer Ciara whose name is Future Zahir. Apparently, Jay made a reference about NFL quarterback, Russell Wilson playing football with Future and Ciara's son, according to Up Roxx. Here is what took place between Future and Jay:
" I don't have any problems with him, " Hov said. " I don't have a reason to try to embarrass him. It's a rap thing." The lyric still didn't quite sit right with Fewtch though, who said e asked Hov about it anyway. According to his recollection, Jay said that he "didn't mean it like that" either."

Future Comments on Jay-Z Lyrics of 4:44

Future had this to say:

"I was just like, you supposed to be biggin' up the rap community," Future continued. "You need to let the NFL deal with the NFL. You supposed to be biggin' up me, if anything. We come from the trenches — I come from the streets, you come from the streets."

He also felt that Jay shouldn't have given it any, "negative attention," especially not for a "hot line that's gonna always be out." Future claims it's no sweat off his back anyway, however. "It's is what it is," he said. "I ain't even trippin' off him. I'm trippin' off him. I'm trying to get to where I'm going and ain't nobody gonna stop me." That goes for the memes and social media uproar about the lyric too, he pointed out."
It looks like there will be no collaboration between Future and Jay-Z. Although, Future says he does not have a problem with Jay its hard to believe it.
Check out the video above for more details
For more Hip Hop Entertainment News check us out at Hip Hop News Uncensored. It's the best YouTube channel for Hip Hop.