Flavor Flav's National Anthem Performance Goes Viral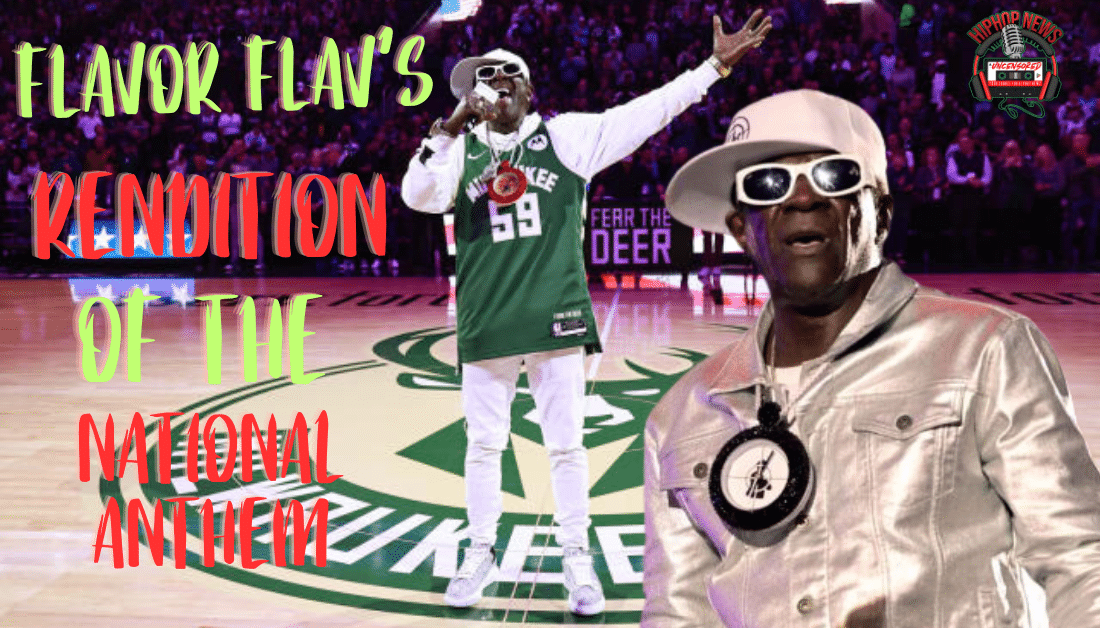 Flavor Flav's National Anthem Performance Goes Viral. Flavor Flav, the iconic hype man and member of the legendary hip-hop group Public Enemy, recently took center stage with a surprising performance of the national anthem. His rendition of "The Star-Spangled Banner" at a basketball game has ignited a social media frenzy, capturing the attention of millions around the world. The internet exploded with mixed reactions to Flavor Flav's unique take on the anthem, making it one of the most talked-about moments in recent memory.
Flavor Flav's National Anthem Performance: A Social Media Sensation
Flavor Flav's National Anthem Performance Goes Viral.
Flav's national anthem performance at a recent Milwaukee Buck's basketball game was sensational.
As soon as the video began circulating on various platforms, it attracted intense attention from users worldwide.
While some praised his energetic and charismatic approach.
Others were left bewildered by his unconventional delivery.
Regardless of the differing opinions, Flav's performance has become a hot topic of conversation.
Many reactions fueled the social media frenzy surrounding his rendition.
Many fans of the artist applauded his unique style.
It was something Flav checked off his bucket list, as stated by NBC News.
The 64-year-old iconic rapper belted out the song with confidence and swag.
It is a refreshing departure from the traditional renditions typically heard during these events.
YEAH BOY.

S/O @FlavorFlav for the flavorful anthem! pic.twitter.com/O1UT9sYTZG

— Milwaukee Bucks (@Bucks) October 29, 2023

They appreciated Flavor Flav's ability to inject his personality into the performance.
Adding a touch of excitement and flair that only Flav could do.
Many fans at the Buck's game loved Flav's flavorful song.
On the other hand, the crowd had mixed opinions on his rendition, as stated by Essence.
Flavor Flav's national anthem performance has undeniably left an indelible mark on social media.
The contrasting opinions and the wide range of emotions it evoked.
Showcased the power of the internet to create instant and spirited discussions.
Whether you loved or hated his rendition, there is no denying that Flavor Flav's performance captured the attention of millions.
And became a defining moment in the annals of viral sensations.
Hip Hop News Uncensored. It's the Leader in Hip Hop content on YouTube!