Gillie Claims There Is An Age Limit For Rappers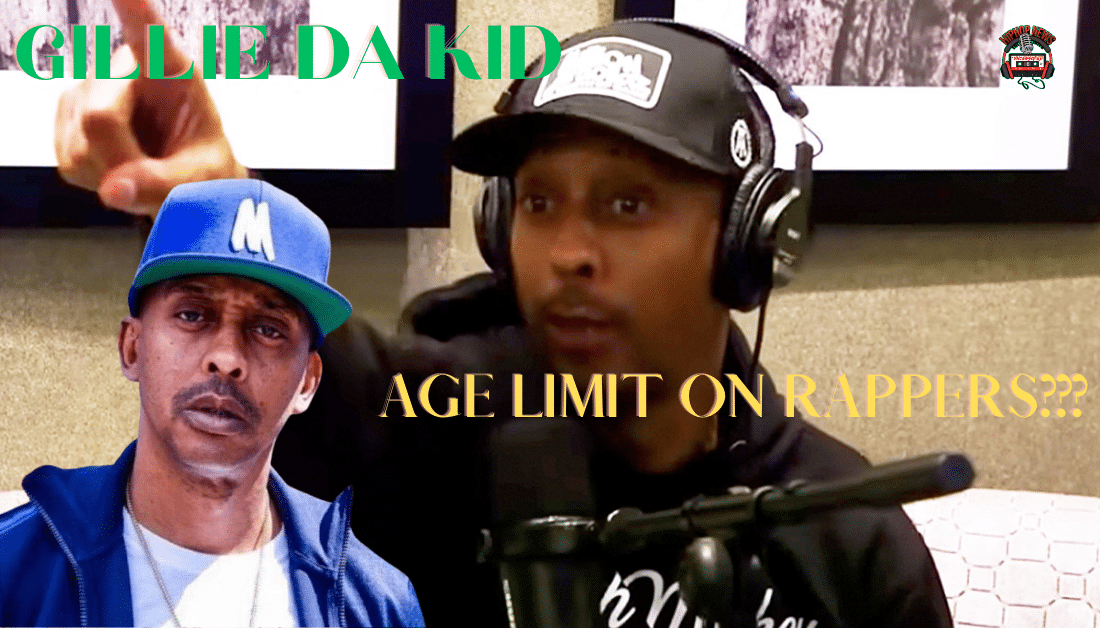 Gillie Claims There Is An Age Limit For Rappers. There is an ongoing debate about whether age limits the potential of rap music.
Gillie Da Kid's Bold Claim on the Age Gap in Hip-Hop
Gillie Claims There Is An Age Limit For Rappers.
On the podcast "Million Dollaz Worth of Game," Gillie spoke about rappers aging out.
This took place during his conversation with rapper 03 Greedo.
03 Greedo has been newly released from jail.
The rapper spent five years behind bars.
As the conversation unfolded, Gillie and Wallo bought up the issue of rapper aging. as stated by XXL Mag.
Gillie Da Kid, a rapper from Philadelphia, has been in the rap game for decades.
He started his career in the 90s and has since released several mixtapes and albums.
In a recent interview, Gillie made a bold claim about the age gap in hip-hop.
He stated that rappers over 35 are "washed up" and have no place in the industry.
View this post on Instagram
Hip Hop News Uncensored. It's the Leader in Hip Hop content on YouTube
Gillie believes rap music needs a new wave of young talent to keep the genre fresh and relevant.
According to Gillie, younger audiences are the driving force in rap music.
Younger audiences are not interested in hearing from older rappers.
Does Gillie have a legitimate point or not?
Whether or not we agree with Gillie, he was adamant about his stand.
To illustrate his point, Gillie cited a recent Instagram Live battle between two rap legends, Jadakiss and Fabolous.
He argued that while the two rappers were respected by their peers, younger audiences were not engaged in the battle.
While Gillie's claim may seem harsh, it reflects a growing sentiment in the industry.
As the rap genre evolves, younger audiences become more influential, and older rappers struggle to connect with them.
On the other hand, others argue that age should not hinder success in rap music.
Many older rappers like Jay-Z and Nas remain relevant and respected in the industry.
Does It Matter Whether Rappers Are Young Or Old?
The rap genre has come a long way since its inception and continues evolving.
However, the debate about the age divide in hip-hop shows that there are still many challenges to overcome.
While some believe that younger audiences are the future of rap music, as stated by Media Takeout.
It appears age brings valuable experience and insight to the genre.
Ultimately, it is up to the artists and fans to decide what they want to hear.
Also, should Gillie be the driving force for us choosing who were listen to or not?
Keep in mind a lot of people thought hip-hop was a fad.
That would not last. Of course, the naysayers have been proved wrong.
Surprisingly, rap continues to evolve and expand. So, I don't see an issue with rappers aging out.
Most Hip-Hop appreciates both old and new rappers.
After all, both generations have contributed to hip-hop's longevity.
How can you have one without the other>
Veteran rappers paved the way, while young rappers continue to forge the path.
Either way, this is a good debate posed by Gillie.
What do you say?
Despite the differing opinions, one rapper, Gillie Da Kid, has made a bold claim about the age gap in hip-hop.