Jung Kook & Latte's 'Seven' Has 1 Billion Streams On Spotify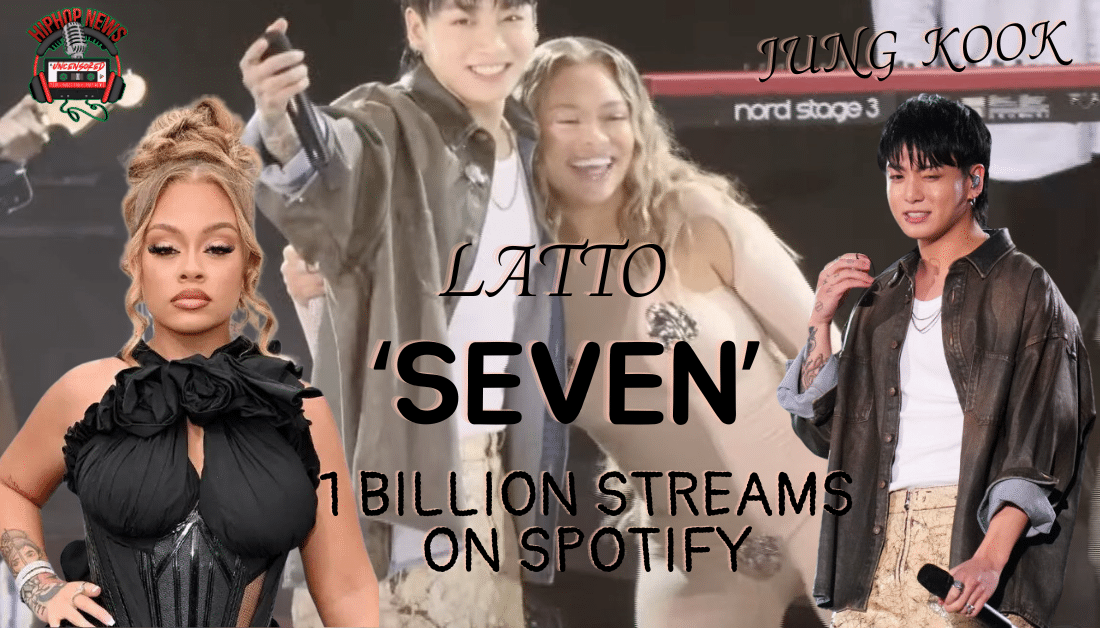 Jung Kook & Latte's 'Seven' Has 1 Billion Streams On Spotify. Jung Kook, the lead vocalist of the globally renowned K-pop group BTS, has once again taken the music world by storm with his latest single, 'Seven.' Collaborating with Latto, a rising star in the industry, this dynamic duo has shattered records and created waves on the popular streaming platform Spotify. With their infectious melody and captivating lyrics, 'Seven' has become the fastest single to reach a staggering billion streams on Spotify, solidifying Jung Kook's status as an unstoppable force in the music industry.
Jung Kook & Latte's 'Seven' Takes Spotify by Storm
Jung Kook & Latte's 'Seven' Has 1 Billion Streams On Spotify.
In the ever-evolving music streaming landscape, Jung Kook and Latto have cemented their place as trailblazers.
The song's popularity has soared to unprecedented heights, capturing the hearts of millions around the globe.
정국 (Jung Kook) 'Seven (feat. Latto)' Official MV

By seamlessly blending their unique styles and showcasing their exceptional vocal abilities.
This collaboration has struck a chord with listeners across diverse musical preferences.
The mesmerizing melodies and heartfelt lyrics of 'Seven' have captivated the attention of listeners from all walks of life.
With its infectious rhythm and powerful chorus, the song has become an anthem of unity and resilience.
Fans have been quick to praise the emotional depth and authenticity of the track, further cementing its place as an instant classic.
And, now, it is the fastest single streaming on Spotify, as stated by BET.
In fact, 'Seven' has reached more than 1 billion streams on the popular streaming platform.
That is a phenomenal feat for a global artist and southern rapper.
Latto has enjoyed streaming success in the past.
She was the first rapper to top the Billboard Hot 100 in 2003.
Now, she and Jung Kook have taken their single to another level.
'Seven' has undoubtedly etched its place in music history as an extraordinary accomplishment.
This unprecedented feat is a testament to the duo's immense talent and the unwavering support of their dedicated fan base.
Hip Hop News Uncensored. It's the Leader in Hip Hop content on YouTube!