50 Cent Didn't Snitch On Jimmy Henchman According to Feds!!!
Feds claim 50 Cent did not snitch on Jimmy Henchman. According to the U.S Department of Justice, there is no evidence that says Curtis Jackson aka 50 Cent snitched on James Rosemond aka Jimmy Henchman.
50 was falsely accused of being a rat
The story behind 50 Cent being involved in telling on music mogul, Jimmy Henchman for the fatal death of Lodi Mack in 2009, are apparently just allegations – at least according to the feds. The paperwork that was allegedly given to the U.S Department of Justice DEA office were fake, according to the Source. However, Rosemond was charged and convicted for the murder. Prosecutors believed that Rosemond hired guys to kill Lodi. So far, there has been no word from 50 Cents camp.
Does this mean anything for 50?
Does this mean anything new for 50 Cent, or will this just pass over? Will 50's Camp respond to this, and if so, what might they say – some might say that there isn't even a point for his camp to think about this news.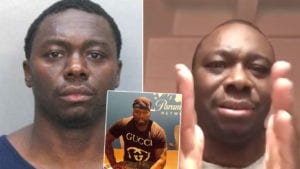 Check out the video above for more details
For more Hip Hop Entertainment News check us out at Hip Hop News Uncensored. It's the best YouTube channel for Hip Hop.