The 5 Famous Music Producers in Hip Hop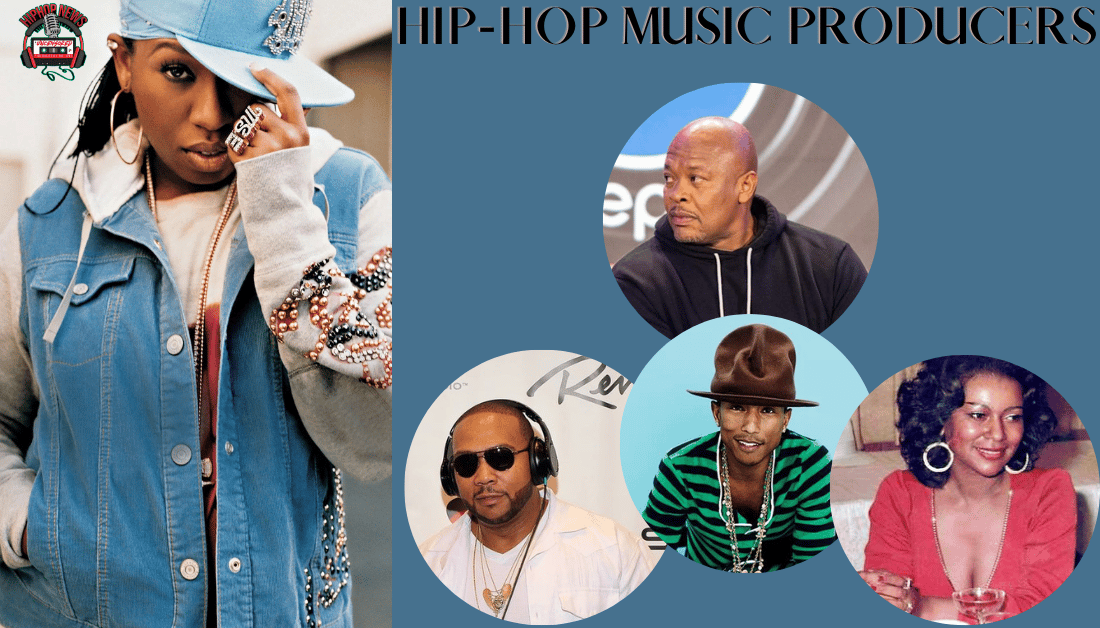 Some of the best rappers in music worked with famous music producers. Without a good beat behind the lyrics most hip-hop artists, today would not be great.
When you get the right combination it can be excellent, according to DJ Booth.
"The term has meant different things to different people in different eras. In the early years of rap, it was often the person who paid for the studio time or, alternately, the person who wrote and arranged the music. Sometimes it was the person whose name was on the record, or the record contract. Other times, it was the mad genius who searched through endless records for the perfect beat, or the collective that spent months in the studio side by side. Today, it most frequently means someone who composes a ton of music and shares their signature sound (and producer tag) with a variety of artists, according to an article in Complex."
Here is a list of 5 of the best hip-hop music producers: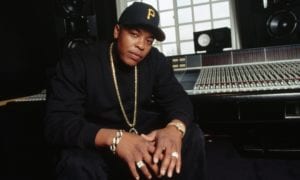 Andre Romelle Young aka Dr. Dre -From Compton's streets, Dr. Dre came on the scene with the notorious rap group "NWA" (Niggas With Attitudes). This West Coast rap group was one of the greatest of all time. The group which consisted of rap pioneers, Easy E, Ice Cube, and  Dr. Dre had some of the hottest hits in the '90s. Dre was more than a rapper in the group he was the producer. Vibe magazine agreed that Dre is the GOAT.
Some of Dre's hits include N.W."Straight Outta Compton," Dr. Dre "Nuthin' But a 'G' Thang," Snoop Dogg "Gin and Juice," 2Pac "California Love," Dr. Dre "Still D.R.E.," Eminem "The Real Slim Shady," Eve "Let Me Blow Ya Mind," 50 Cent "In Da Club"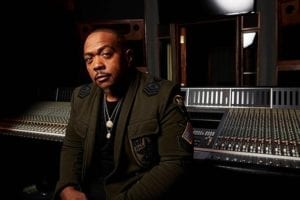 2. Timothy Zachery Mosley aka Timbaland – This Virginia native was one of the most innovative and creative hip-hop music producers. Along with Missy Elliott Timbaland pumped out hit after hit.  Timbaland had such a unique style that had a Mideastern flavor.  A lot of big names wanted to work with him. In fact, he produced songs with the late singer Aliyah, Ginuwine, Justin Timberlake, Jay Z, Missy Elliott, and 50 Cent. Now that is quite a list of heavy hitters. Here are some of the famous songs he produced with the said artist:
Ginuwine's "Pony," Aaliyah's "One in a Million," Missy Elliott's "The Rain (Supa Dupa Fly)," JAY-Z "Nigga What, Nigga Who," JAY-Z "Big Pimpin'," Aaliyah "More Than a Woman," Bubba Sparxxx "Ugly," Missy Elliott "Get Ur Freak On," Justin Timberlake "Cry Me a River," Missy Elliott "Work It," JAY-Z "Dirt Off Your Shoulder," Justin Timberlake "SexyBack," 50 Cent "Ayo Technology," Beyoncé "Partition," Justin Timberlake "Suit & Tie"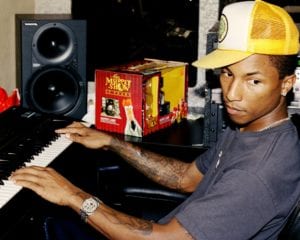 3. Pharrell Williams – Pharrell and his partner Chad Hugo both from Virginia cranked out some astonishing futuristic radio-friendly music, according to LA Weekly. Some of Pharrell's party jams are anthems for those who love to dance. Especially, 'Hot In Herre by Nelly. One of my all-time favorite dance songs, I must say. Check out his hit songs with mega stars:
Ma$e "Lookin' At You," N.O.R.E.'s "Superthug," JAY-Z's "I Just Wanna Love U," Ludacris's "Southern Hospitality," Mystikal's "Shake Ya Ass," Busta Rhymes's "Pass the Courvoisier, Part II," Usher "U Don't Have to Call," Clipse "Grindin'," Nelly "Hot In Herre," Justin Timberlake "Like I Love You," Snoop Dogg "Beautiful," Pharrell "Frontin'," Gwen Stefani "Hollaback Girl," Kelis "Milkshake," Snoop Dogg "Drop It Like It's Hot"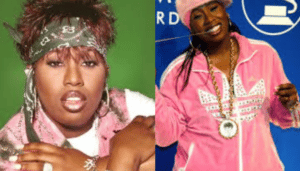 4. Melissa Arnette Elliott aka Missy Elliotte – Yes, there are females among the top 5 producers of all time. Missy was surely one of the best rappers and producers in the game. Who could argue that Missy's futuristic videos are light-years away? Missy changed the game. Missy set the tone for males and females to up their rap game. Let's not forget that Missy can rap, dance, write and produce. She is forced to be reckoned with. She has collaborated with her friend Timbaland on countless songs. Here are some of her hits:
Known for a string of top-charting singles that includes "Hot Boyz", "Get Ur Freak On," "Work It" and "Gossip Folks," Elliott has been just as successful writing songs for others. Among those credits: Aaliyah("One in a Million"), Monica ("So Gone"), 702("Where My Girls At"), Destiny's Child ("Confessions"), and Whitney Houston("In My Business").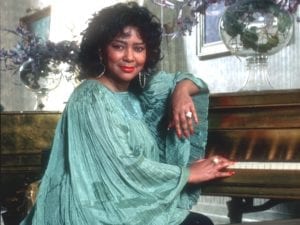 5. Sylvia Robinson aka mother of hip hop – was a singer, songwriter, and producer. She was an innovator. Those who had been laying the groundwork for hip-hop culture at the time had no interest in putting anything on wax. After all, why make a record if you can just go to a party? But Robinson saw that the music could make a mark on places far outside nightclubs and rec centers. Once she had the idea, she knew she had to make the record. So Robinson tasked her son Joey Jr. with finding rappers. He remembered a guy he saw at the local pizza parlor, rounded up two more folks, and the Sugarhill Gang was born, according to Complex. Some consider her to be the mother of hip-hop.
Here are some of her hit songs: "Rapper's Delight" by Sugarhill Gang, "The Message" by Grandmaster Flash and the Furious Five, "Love on a two-way street" by the Moments, and "Pillow Talk" by the late Linda Jones.
Robinson was the CEO and founder of Sugar Hill Records along with her husband Joe Robinson. She had insight and used it to bring life to the hip-hop genre. Some believe Sugarhill's Rapper's Delight is the first hip-hop song.
Top 5 Famous Music Producers Of All Time
Some may argue that women don't really have a place in the top 5 hip-hop producers of all time but I beg to differ. Also, I would probably place Sylvia Robinson as number one since her career started way before the others. At any rate, these producers have all changed the face of Hip Hop culture forever.
For more Hip Hop Entertainment News check us out at Hip Hop News Uncensored. It's the best YouTube channel for Hip Hop.