DJ Premier Celebrating 50 Years Of Hip-Hop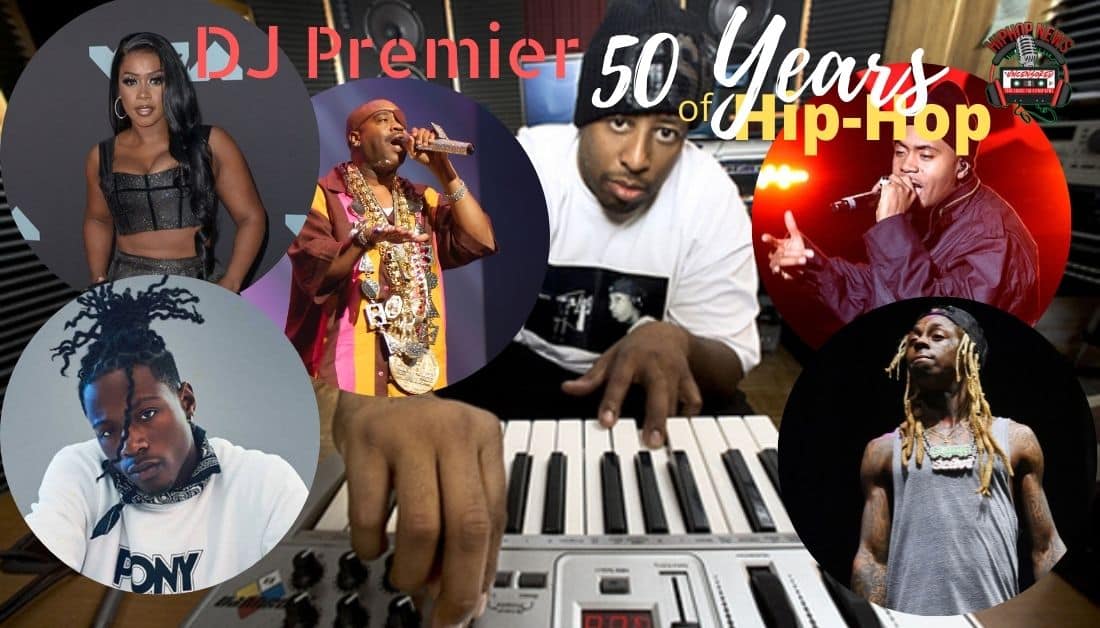 DJ Premier is dropping Hip-Hop 50 Volume 1. The new album will celebrate the 50th anniversary of hip-hop culture.
DJ Premier Dropping 'Hip-Hop 50 Volume 1'
DJ Premier, also known as Preemo, is releasing Hip-Hop 50 Volume 1 to celebrate 50 years of hip-hop culture.
The 56-year-old record producer/disc jockey, whose real name is Christopher Edward Martin, just made the announcement.
When hip hop first began, folks didn't know what to make of it.
Many believed that it would probably fade out quickly.
However, 50 years later, it is perhaps the greatest culture ever created in the world.
Taking over the music industry and intertwining with every other genre, hip hop is here to stay.
And Premier, considered one of the greatest producers of all time, is right in the thick of the hip-hop story.
And we don't have too long to wait either, as the new project is set to drop this Friday on Mass Appeal.
So sit back, strap in, and wait just a little while longer for this massive album to hit the streets.
Among those featured on this album are Lil Wayne, Slick Rick, Joey Badass, Remy Ma, and Nas.
Recognizing the impact the genre has on the world of music and beyond, Premier has this to say –
"It's an honor to kick off the hip-hop 50 music program. Hip-Hop continues to inspire fans across the globe, and it's incredible to think of what the next 50 years will bring."
Are we ready, y'all?
Want more stories on Lil Wayne, Nas, Rema Ma, Slick Rick, and Joey Badass, hit us up.
Hip Hop News Uncensored. It's the Leader in Hip Hop content on YouTube!